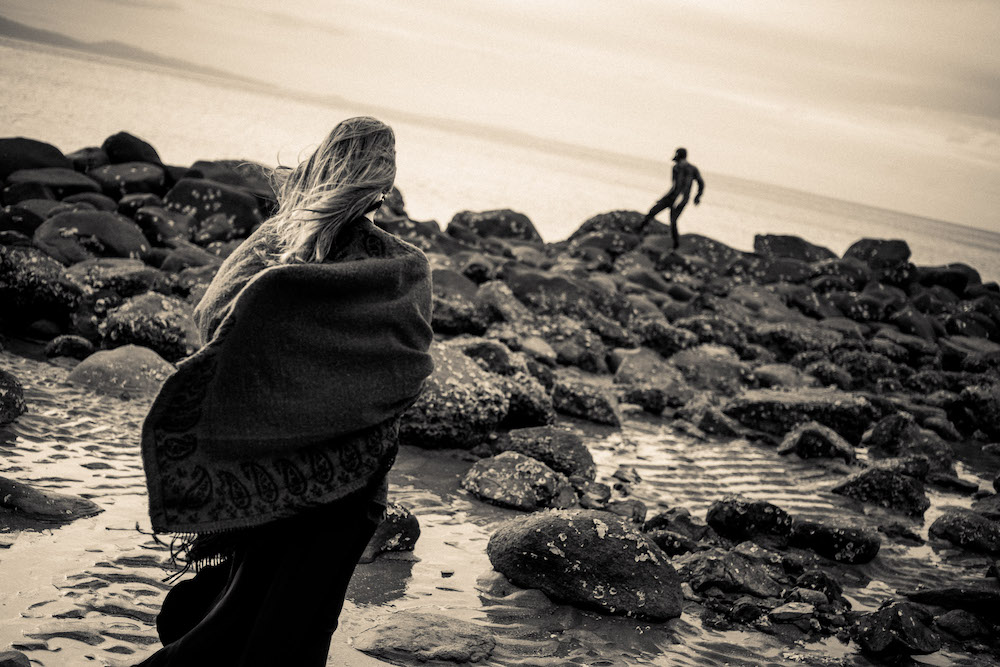 It's Day 28 of my Ancestral Karma Prostrations Practice – what scientists might call Ancestral Trauma Healing. It's the second forty day practice I've done on this, although this time around, I'll be going for longer than forty days. Maybe 90. Although Christopher Wallis, one of the teachers I learned this practice from, says to do the practice until you get a clear sign from your ancestors that the karma has been cleared. I'm totally willing to go the distance on that… however long it might take!
What the yogis called ancestral karma, we might call ancestral trauma.
Karma is an energetic pattern, and that pattern gives rise to nervous system responses, thought patterns, and behaviour. Karma and trauma are interwoven, although not exactly the same. Dissolve the karmic energy, and the fuel for the intergenerational trauma is cut off. Without energy to fire it up, the nervous system responses, thought patterns and behaviours weaken and dissolve. Both karma and trauma are the invisible patterns that are stored within the body, which are passed along from one generation to another. Scientists call this epigenetics.
Dr. Gabor Maté says that all trauma is ancestral. The abuse or neglect that you experienced at the hands of your caregivers was handed down to them, from their caregivers, and beyond. Certain events – like war, genocide, famine, or colonisation – also introduce trauma to the system.
Remember that a traumatic event doesn't necessarily cause trauma in the system – it's the way that we make sense of the event, and process it (or don't) that causes the trauma. This is why two people can experience the same traumatic event and only one person develops trauma from it.
My interest in clearing ancestral trauma (karma) comes in part because I'm a parent.
And, despite all my good intentions, and all the different skills and understanding I have of relationships… I've realised that I've still parented from trauma, which has caused trauma in my son. I see it playing out in him now, and it's heart-breaking.
I know that doing this practice will benefit not just me, but my son also. And what's fascinating is that over the last two weeks or so, since doing the practice again, I'm becoming more and more aware of the subtle patterning playing out between my son and I.
In particular, I've been noticing a pattern of mother rage. Or perhaps just murderous rage. Yep, I'm using that word, because the rage I sense is strong enough and powerful enough that given the right set of circumstances, it could unleash murder.
And I'm realising that this rage has always been present deep within me, even though I've rarely felt it, or expressed it.
It's like there's this super deep, muddy pond. You can't see into the water very far. It's hard to know what's down there.
Imagine that the mud begins to settle. You can see deeper into the water. And what you see is the flash and outline of a deep water monster – you glimpse the talons, the massive jaw, the flick of the tail. Now you know it's down there.
That's what I've been noticing. And I've been realising that on an unconscious level my son always knew this monster was within me. That made him wary. I'd noticed years ago that he seemed to be afraid of 'mother'. Or there was a lack of trust in 'mother'. Now it makes more sense – mother contains a monster. How can she be trusted? That unconscious fear caused a break in our relationship – particularly because I was parenting solo, and he didn't have another parent there to offer a safe harbour.
This is all beyonds words, beyond behaviour even. It lives in the subtle realm, yet it is the subtle realms that define what unfolds within relationship. It's in the way my son would have reached out as a child, and the way I missed that reaching and so neglected to respond (something called unconscious cues). It's in the way that my programming got triggered when I felt stuck in a house because of a child – just as my mother, and my grandmother felt trapped by children in a home. And it's in the adaptive behaviours that both he and I developed from our relationship. I watch him struggle with sensitivity, and use isolating behaviours to avoid the pain of human engagement… and I see myself, reflected back.
The Ancestral Trauma Healing Practice is making it all that much more obvious. I've been reflecting on my own mother, and her mother, and her mother.
Or rather, I've been feeling their presence within me so strong. The ancestors are present with me.
My mother's mother (Grandma) had six children between the age of 18 and 28. Her husband mostly worked away. She was home, alone, with all those children. She physically, verbally and emotionally abused the children. She beat them. She locked them downstairs. She locked them out of the house. I feel her within me, and I feel the same energy that drove her to those behaviours within me.
If I was in the same circumstances as her, I would be the one abusing the children. Fortunately, I'm in different circumstances, with different privileges and different resources.
Plus my mother vowed to never bring her children up like that, and she did an amazing job of breaking the pattern on the surface. Yet it still lingered underneath. The karmic patterns were still passed on to me.
What happened to my Grandmother that led her to beat her children? My mum tells me that she married at 18 years old because she was desperate to get away from her own mother – my great-grandmother. What was great-grandma like? What happened to her that her daughter chose marriage to escape? What is this lineage of mothering I was born into?
There is trauma in all of our lineages. The brutal history of conquest and colonization that has created the conditions we find ourselves in today has affected all of our families and ancestors in various different ways. The violence of the Power Over Paradigm is so acutely at odds with our natural human needs that both those who perpetrate the violence and those who are the victims of it suffer deep wounding and internalize trauma. That trauma is then passed down from generation to generation and exacerbated as wounded people raise children whose needs are, in turn, neglected or violated. This trauma cycle is the root cause of many (if not all) of the harmful and abusive behaviors that traumatize children. As they say, "hurt people hurt people." Likewise, hurt parents hurt kids.

Work that Reconnects For Parents: Intergenerational Trauma and Lineage Work by Jo delAmor
I didn't want to have children, and I can now see that this was an unconscious reaction to the trauma I sensed in our generational lines, and the pain of my own childhood. I didn't want to pass on the suffering, and I didn't want to experience the suffering. What I've noticed over the last decade of raising a child is that wherever I'm carrying unresolved trauma or pain related to my own childhood… it gets triggered by parenting.
If I'd avoided children in my daily life, I could have avoided dealing with all that hurt and pain. But here I am, with children in my life, and a strong resolve to break the pattern on the deepest levels.
Cue Ancestral Trauma Healing (Karma) Practice. It's a practice that includes prostrations, visualisations and chanting.
It's challenging physically, emotionally and mentally. Yet it's a small amount of energy out of my day if it means resolving ancestral trauma. If it means being a better parent. If it means shifting my son's experience by shifting mine.
The more time I spend in the practice, the more I understand the technology at work. Remember, this practice comes from the Tantrik lineages, it's maybe 1000 years old, and it's designed to resolve karma, which leads to trauma stored in the body. The yogis intimately understand what scientists are only just beginning to grasp now about the way patterns are passed down through generations. Not only did they understand it, but they had ways of resolving with it.
This practice doesn't require intellectually figuring anything out, it doesn't require analysing any relationships, and it doesn't require knowing anything about your ancestors. All it requires is that you show up and do the practice, over and over and over again. The resolution of the trauma (karma) happens on the subtle levels – in the energetic and mental/emotional body.
This literally rewires the system, from the inside out. Mantra eats Karma – that's the way the Tantrika describe it. A scientist might phrase it in a different way, but the end result is the same. The pattern dissolves.
So that's what I'm doing. Showing up every day to do the practice.
And that's what I'll be sharing with students on the Ancestral Trauma Healing Retreat in September.
It's a five day retreat, and we'll work with that practice twice a day, working our way up to 108 rounds on the last full day. The intention is to provide a strong foundation, so students can leave the retreat on Day 5 of the practice, and go on to complete at least Forty Days. The rest of the practices and teachings on the Retreat will also be trauma-informed. Space will be held to dissolve and resolve whatever comes up.
If you've got children, and are interested in clearing ancestral trauma for their benefit, this might just be the Retreat for you. If you don't have children, and you're aware of trauma playing out in your own system, this might be the Retreat for you.
After maybe 90 days of doing the practice by myself, I'm really curious to see how working with group energy creates a stronger container and amps up the energy of resolution. Who knows what might happen? The only way to find out… is be there!