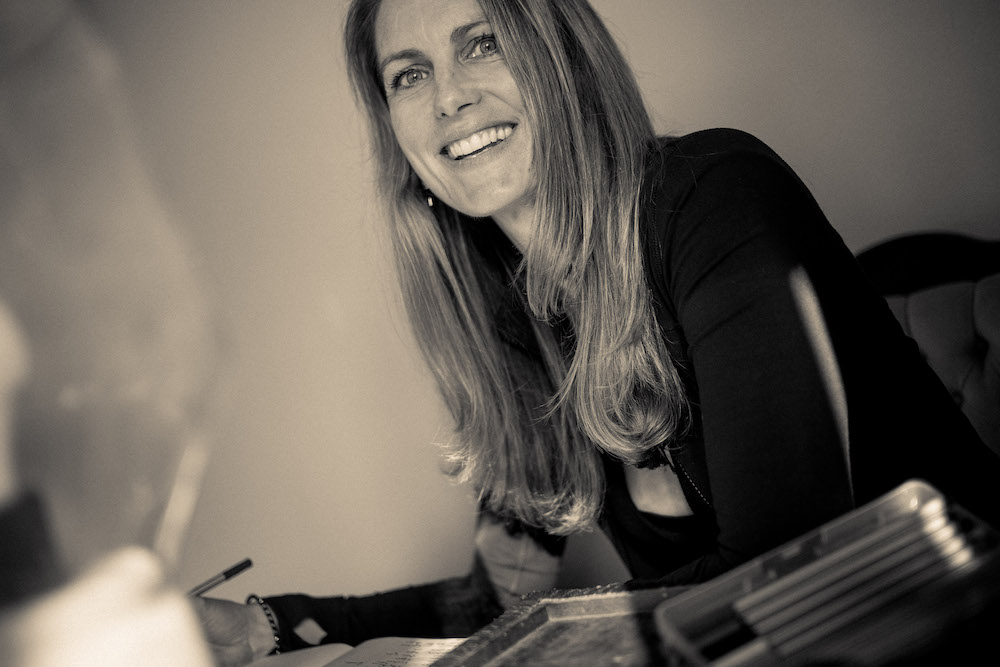 Ready to feel and BE different?
Step into spiritual mentoring with Kara-Leah, and step into a space of unconditional love & truth that illuminates and dissolves conditioning with ease.
Spiritual Mentoring with Kara-Leah • Is it for You?
Kara-Leah has been committed to deep transformational work for 25 years. She has deep insight into what's needed to make alchemical change. If you're ready to go deep and make serious shifts in your experience of life, it may be time for you to reach out and get her in your corner.
The spiritual life can be a confusing and challenging journey, but with spiritual mentoring from a skilled teacher and guide like Kara-Leah, some of the suffering and challenge can not only be avoided but transmuted into greater power and liberation.
Kara-Leah has worked with hundreds of clients and students as a spiritual mentor. She helps people identify and dissolve their conditioning, reprogramme their operating systems (psyches) and step into their desired experience of life.
Your mentoring can focus on any aspect of your life – work, parenting, relationships, self-love, creation… whatever matters most to you.
Spiritual Mentoring • The Process
The first step is to schedule a free call with Kara-Leah to learn about you, what you're currently experiencing in life, and to explore your deepest desires for life and the spiritual path. Kara-Leah listens and gets a sense of where you are at, and what you might need, and designs a spiritual mentorship just for you.
Kara-Leah sometimes calls this work "spiritual midwifery" – you are being reborn, but the goodness, the transformation, the healing, and the new paradigm is inside of you already. She is just there to help you carve away what's IN the way. Doing this work alone can be confusing, and scary, but Kara-Leah is there, at your back, cheering you on, and gently steering you around the obstacles and over the pitfalls.
Spiritual Mentoring • The Offering
Kara-Leah works with people for a minimum of three months. The intention and focus of that three-month spiritual mentoring container depends on the person.
Some people feel lost and want to focus on finding a direction, path and purpose.
Some people are focused on their spiritual path and want support with awakening, and liberation.
Some people are birthing a creative vision into the world and want accountability and support to dissolve the conditioning and blockages coming up as they do this work.
No matter what the intention of your spiritual mentorship, the container is similar. All the work is grounded in a spiritual understanding of life – that we are more than our thoughts, feelings and bodies – and is responsive to the needs of the person. Kara-Leah meets you where you are.
Spiritual Mentoring includes:
Weekly 1:1 Sessions
Wrap-around support via WhatsApp or Telegram
Access to The Tantrika's Toolbox which includes 100s of classes, talks, guided audio practices and more.
The 1:1 sessions are anchored in unconditional love and truth so that people can feel the truth of what's unfolded for them, and intuit, with Kara-Leah's support, what they need. Sessions might include practice, emotional processing and the dissolving of triggers or conditioning, or visioning work.
Each session is different, because Kara-Leah is deeply attuning to the needs of the student in that moment.
Are You Ready to Go Deep with Spiritual Mentoring?
Click the button below to book a Spiritual Mentoring Discovery Call.
You will be prompted to fill in an application first.
Spiritual Mentoring with Kara-Leah • What People Say
"I've been doing Spiritual Mentoring with Kara-Leah for three months now, and it has been incredible! Initially, I wanted to work on my struggles with a 15-year-long anxiety disorder. Not only have I had enormous shifts with the anxiety I was experiencing, but many more areas of my life are shifting too. Kara-Leah has supported me through intimate relationship issues, and challenges as a solo Mother co-parenting under the same roof as grandparents. I'm learning how to turn inwards to be with uncomfortable feelings, get curious about what is going on, and find my own inner knowledge. I'm getting stronger at identifying what I need and then taking action on it.  'm learning how to break free of generational family patterns, and the unhelpful societal conditioning I have bought into. This work is not just a symptomatic fix, but a total perspective shift, one which supports you in up-leveling every area of your life. Kara-Leah has such a grounded yet intuitive ability to get to the heart of the matter quickly. She communicates with a direct, kind, and unconditional presence. She is amazing at holding space so that I can go deep into whatever arises and whatever work needs to be done."
"Spiritual Mentoring with Kara-Leah was a brilliant way for me to go through my journey while having the support when I needed it! It created a safe space for me to be honest with myself and face my most vulnerable fears. Kara-Leah's knowledge and experience have helped me intensely with unraveling the layers of my past and moving forward in presence."
"Spiritual Mentoring with Kara-Leah has been pivotal to keeping me on track with my business and awakening to the programmes that are hijacking my true essence.  It was the regular check-ins that really boosted my awareness and gave me that much-needed wake-up call, on a regular basis, in many areas. I loved it because it was a little often and then weekly a deeper dive session – a perfect balance. I loved being able to leave voice messages, and at times, when in 'crisis' and her uber helpful responses came in a timely and helpful manner – in a way that makes you grow and I believe that's the shizzle!. Kara-Leah was epic to work with. She is the most real, authentic, and quite frankly life-changing 'help' I have ever had. I can't speak highly enough of her work, commitment to it and her clients."
"Kara-Leah has a rare combination of depth and genuine care. Doing a session with her felt like a psychedelic experience. Using my body as a gateway, I went through my deepest and most persistent patterns, traumas, fears, and energies. It was a cathartic, healing, and empowering process. And as deep as I was taken into my own world and spiritual landscape, I truly felt like she was right by my side with such gentle care the entire time. I could really trust her in these depths, because I know she has done the work to go deeeeep into herself as well.. If you feel stuck in any way, I'd recommend working with Kara-Leah to move your blocks and energy on a deep, embodied, and fundamental level."
"Kara-Leah's clarity, honesty, and generosity allow me to open to the truth of my own light and shadow. Her intuitive and skilled direction makes it possible for me to discover and say goodbye to old samskaras that no longer serve."