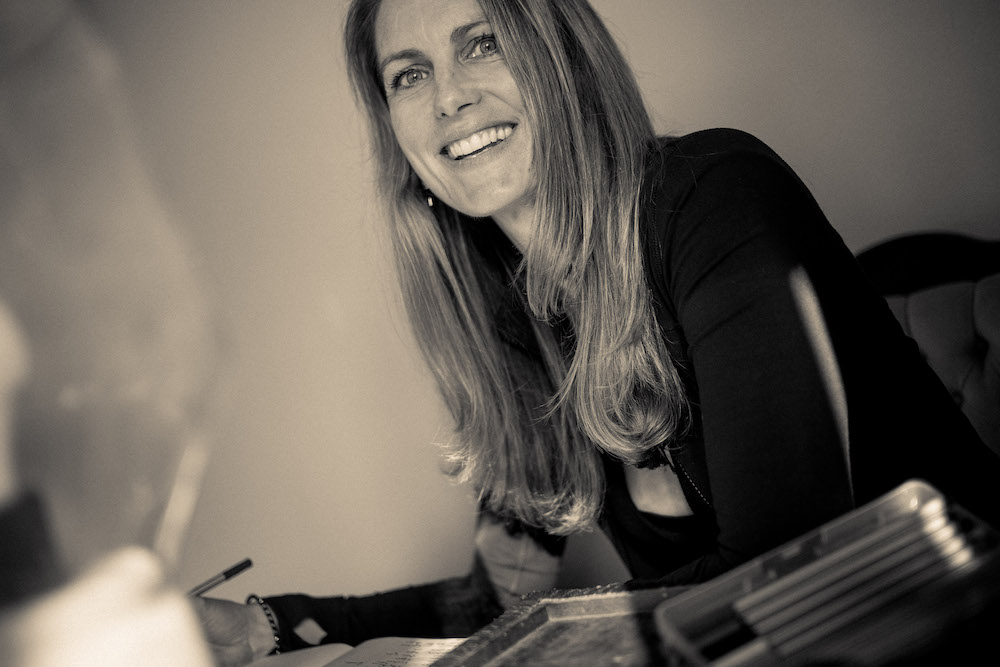 Seeking Clarity & Direction?
Ready to liberate from limitations? Dissolve mind-created suffering? Step into your true power? Awaken to your true nature?
Breakthrough into clarity via spiritual mentoring with Kara-Leah.
A human life can be a confusing and challenging journey, but with spiritual mentoring from a skilled teacher and guide, some of the suffering and challenge can not only be avoided, but transmuted into greater power and liberation.
In the past seven years I've worked with hundreds of clients and students supporting them in their businesses, relationships and family, and on their spiritual path. Through spiritual mentoring I help people to devour, digest and dissolve childhood trauma and wounds (samskaras), and dissolve old patterns of behaviour and uninstall limiting beliefs (vikalpas). And yes, that means I work in a trauma-informed way!
These old wounds are often the underlying cause of triggers and triggered behaviour. Once the wound has been digested, and the belief uninstalled, the situation and people that once caused triggers becomes neutral once again. This can be a huge relief, and support people to feel connected and powerful in those circumstances again, whether it's in business, relationships or family dynamics.
My gifts include seeing with clarity what is unfolding, and guiding people into the felt truth of their experience through spiritual mentoring.
I work with all kinds of people, from CEOs and executives, to stay-at-home parents, yoga students and teachers, people experiencing awakenings and people navigating experiences of mental illness.
Through spiritual mentoring I specialise in direct insight, guiding people into the truth of reality beyond their projections and expectations, and leading students into paradigm shifts on the path of awakening. I work with other yoga teachers, people experiencing Kundalini awakenings, and practitioners who want the intimate support from a teacher.
In 1:1 spiritual mentoring sessions, my role is to anchor into unconditional love and truth (essence nature) so that you can see and feel what is true for you, and how you are being called into greater power and liberation from suffering through your life circumstances.
Sessions are responsive to the needs of the client, and are always client-led.
Sessions Available
Book Now • Click the button
Got Questions? Unsure about Booking?
You're welcome to email Kara-Leah with any questions, or, if you're considering a package deal but want to make sure that it's right for you, book a free 20 minute Discovery Call down below.
What People are Saying
"Kara-Leah's clarity, honesty and generosity allow me to open to the truth of my own light and shadow. Her intuitive and skilled direction makes it possible for me to discover and say goodbye to old samskaras that no longer serve."
"Kara-Leah has a rare combination of depth and genuine care. Doing a session with her felt like a psychedelic experience. Using my body as a gateway, I went through my deepest and most persistent patterns, traumas, fears, and energies. It was a cathartic, healing, and empowering process. And as deep as I was taken into my own world and spiritual landscape, I truly felt like she was right by my side with such gentle care the entire time. I could really trust her in these depths, because I know she has done the work to go deeeeep into herself as well.. If you feel stuck in any way, I'd recommend working with Kara-Leah to move your blocks and energy on a deep, embodied, and fundamental level."
"I had a mentoring session with Kara-Leah recently and walked away with some great inspiration for my yoga business and personal practice. I was so inspired personally I set myself a 40 day challenge, which has continued beyond the 40 days. Her suggestion for the direction I need to move with my business feels a perfect fit for me. The session was the motivation I needed….on many levels. I'm so pleased I connected with you Kara-Leah."
"I was really impressed about how much we got through. Kara-Leah was sharp and intentional, taking notes as we spoke and before I knew it the session was over and an email arrived outlining my session. It included my desire, the parameters, the actions and accountability. I've basically got myself set up to easily and clearly action something which I have been wrestling with for a few months now. Change is happening as a direct result of this session. Strongly recommend!"
'Following the news of my mum's very sudden and unexpected passing, I felt not just the loss, but the acute sense of harbouring the shock, in my body and heart/mind. These unexplored feelings and emotions felt looming and too uncomfortable to be excavated on my own. Through 'The Guided Self-Inquiry Process',  Kara-Leah created a container to journey into and through the sensations and emotions that I hadn't felt safe to explore. From a place of anchoring in loving awareness, she expertly and compassionately guided me into these feelings, so that I could allow, acknowledge  and digest them. This helped me transmute the heavy and stuck energy in my body into something more useful, bringing with it greater acceptance, peace and a return to joy. I am hugely grateful to Kara-Leah, who shares a unique vehicle for healing and spiritual awakening, and ultimately returning. Hari Om'
"Kara-Leah's Clarity sessions are aptly named. I was struggling through some very challenging life changes and her keen guidance helped me connect to my own inner knowing. Her calm but firm demeanour born from expertise gave me confidence to follow the wisdom I heard underneath all my own mental noise. She didn't swoop in as some life coach to tell me how to live my life, but helped me to connect more with my values and be assured in letting life steer me to alignment with them. My deepest gratitude for the guidance as it may very well have saved my life."