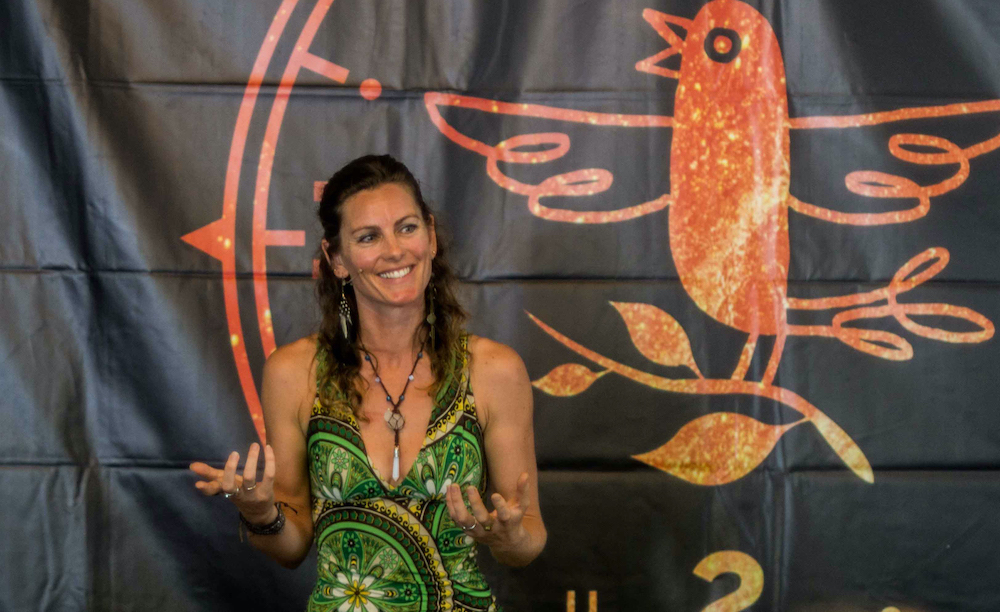 About
Kara-Leah
Kara-Leah is an entrepreneur, creative and yoga teacher primarily influenced by the teachings of Tantrik Yoga and Jed McKenna.
She is a prolific communicator and content creator, with a background in journalism and public service. In the last few decades she has published three books, written thousands of articles, produced hundreds of videos, and taught hundreds of retreats, trainings, workshops, classes and programmes.
Kara-Leah took a vow of truth and unconditional love in 2010, on her way back from 200 HR Yoga Teacher Training with Shiva Rea. That orientation to truth and love has led to penetrating insight into the human condition, delivered with compassion and understanding.
She's worked with hundreds of client and students in the last ten years, supporting people to identify and uninstall limiting beliefs, and to fully heal and dissolve deep childhood wounds and trauma.
Along the way, she has presented at scores of festivals, summits and conferences, both online and offline. She's been teaching since 2006, and continues to evolve and expand as a Tantrik Yoga teacher.
The power of communication is one of her passions, and Kara-Leah studied journalism at AUT in the mid-90s before heading off on her big OE.
That adventure lasted eight years, and included freelance journalism, working as a community reporter and becoming entertainment editor of a community paper. She wrote an award-winning screenplay, and a handful of short stories, some of which won competitions.
Her overseas experience was interrupted with an awakening into non-dual reality which tipped over into psychosis and led to a stint in Lion's Gate Hospital's Acute Psych Ward.
On Kara-Leah's return to New Zealand, she dove head first into understanding the human psyche from a yogic perspective, dedicating herself to yoga and mediation. Despite being told by doctors that she was 'bi-polar' and would need medication for the rest of her life, Kara-Leah used the tools of insight, inquiry, yoga, mediation, and right lifestyle to heal the patterns of the psyche which had led to the psychosis.
The healing process included blogging about her experience on a blog in 2006 – 2007 called Be Conscious Now. She started teaching yoga, moved to Wellington, and landed a job as a speechwriter for the Ministry of Social Development.
She wrote for Labour's Ruth Dyson, and National's Paula Bennett, amongst others. By 2008 she had started an online yoga magazine called The Yoga Lunchbox which went on to become the biggest yoga website in New Zealand for a period of time.
After resigning as a speechwriter in 2009 due to the immanent birth of her son, Kara-Leah dedicated herself full-time to writing, teaching yoga, and supporting people to transform their lives, while parenting solo.
At her 2010 yoga teacher training, Kara-Leah was introduced to the teachings of Traditional Tantra for the first time, and Ucchāra practice. In 2015 she committed to 1000 days in a row of this practice, which she completed in July of 2021.
Kara-Leah has skilfully woven her passion for communication, yoga and the alleviation of suffering into a successful business. She believes that conscious business provides a vehicle for creating the more beautiful world we all know is possible.
She loves working with people who are ready to liberate themselves from the suffering of the human mind. Kara-Leah leads trainings, retreats, workshops, classes and programmes on everything from Direct Realization Tantrik Yoga to kundalini awakening, money mastery, relationships, parenting, and business.
She honours her teachers for their on-going support on this journey, via their teachings, practice and lived example: Harshada, Shiva Rea, Christopher Tompkins and Christopher Wallis.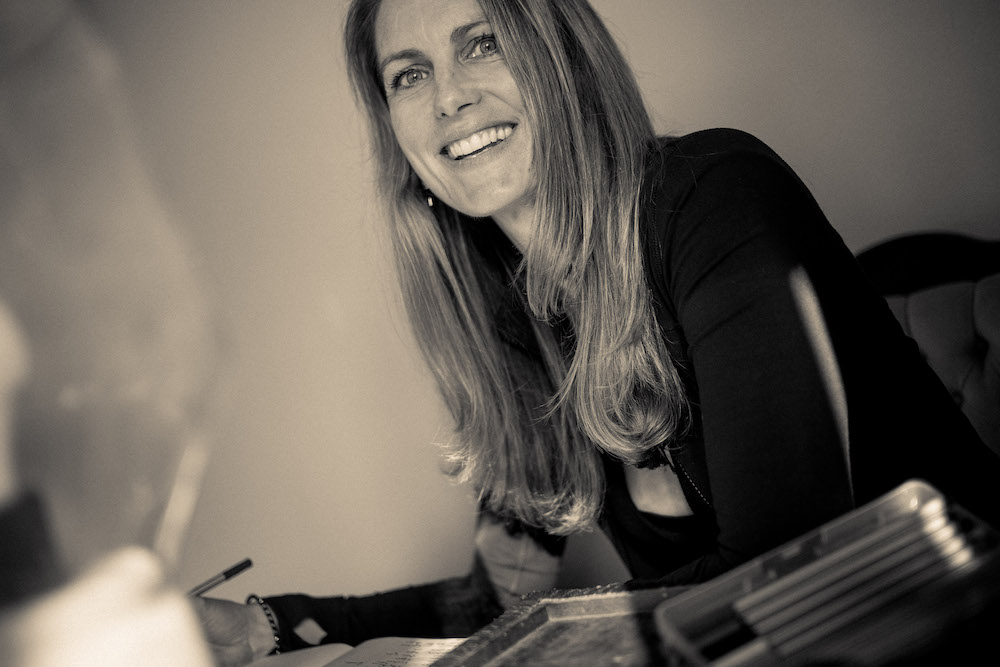 Mentoring with Kara-Leah
Kara-Leah has worked with hundreds of clients and students as a mentor. She helps people identify and dissolve their conditioning, reprogramme their operating systems (psyches), and step into their desired experience of life. You can book a 1:1 Session with Kara-Leah or explore committing to a three month container than includes weekly 1:1 Sessions, wrap-around support via WhatsApp or Telegram and access to The Toolbox which includes 100s of classes, talks, guided audio practices, and more.
What People are Saying
"Kara-Leah has been pivotal to keeping me on track with my business and awakening to the programmes that are hijacking my true essence.  It was a regular check in that really boosted my awareness and gave me that much needed wake up call, on a regular basis, in many areas.. I loved it because it was little often and then monthly a deeper dive session – a perfect balance. I loved being able to leave voice messages, and at times, when in 'crisis' and her uber helpful responses came in a timely and big time helpful manner – in a way that makes you grow and I believe that's the shizzle!. Kara-Leah was epic, as always to work with. She is the most real, authentic and quite frankly life changing 'help' I have ever had. I can't speak highly enough of her work, commitment to it and her clients."
"I first encountered Kara-Leah through a yoga training course. I was going through a bit of an awakening in my own life and fighting it at every turn. She was a gift that showed up right when I needed it the most. Immediately upon meeting her, I felt safe and her presence gave me the realization that I did not need to go through this alone. Her guidance and support has been one of the greatest privileges of my life. My work with Kara-Leah has allowed me to fully step into my own personal power, enabling me to walk through life as a witness, with less attachment Creating a new found trust of the unknown has provided me the foundation to further explore new adventures. The work Kara-Leah does is important, we all deserve the opportunity to heal."
"Kara-Leah's personal awakening journey allows her to give a grounded perspective on matters that most traditional therapists have little to no experience navigating. I would highly recommend Kara-Leah to others who are seeking comprehensive support while riding out a Spiritual journey."
"I have listened to your podcast over the last few years and loved every episode, you have provided so much insight and wisdom (plus tears and laughter) which has been the catalyst for many amazing moments of reflection and inspiration.  I just wanted to drop you a line after listening to your latest episode to thank you so deeply for what you share, this episode helped clarify so many things in my mind, the way you articulated the journey (that's not in fact a journey haha!) was so profoundly powerful, deep and yet absolutely simple. I am so grateful. Thank you for sharing your experience with an open heart."
"Kara-Leah was quickly able to see and understand the challenges I was experiencing, see what was needed and give me the practical tools to implement into my life to make the difference."