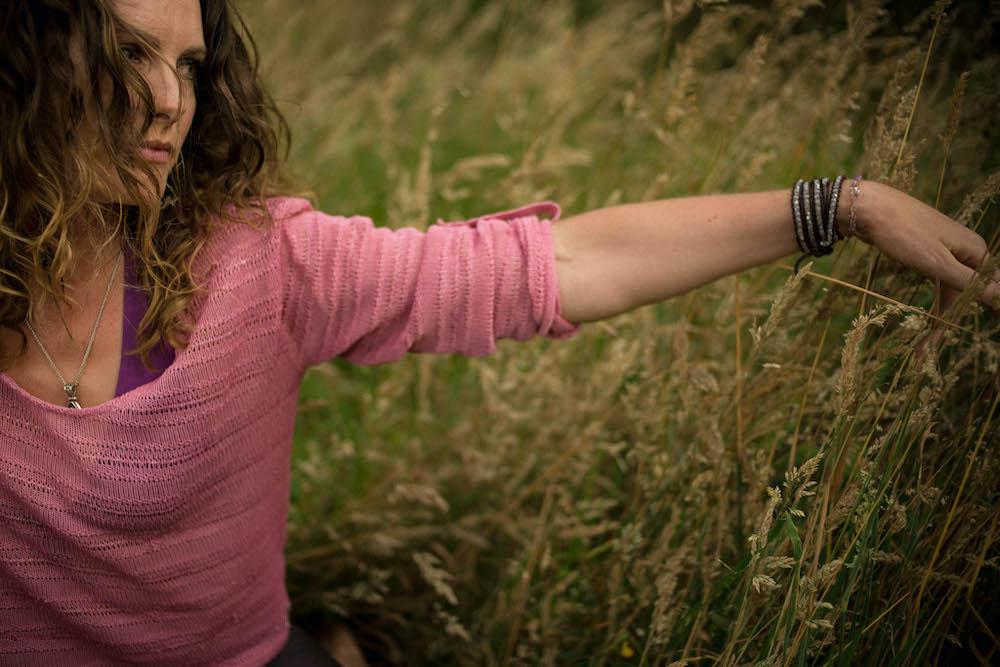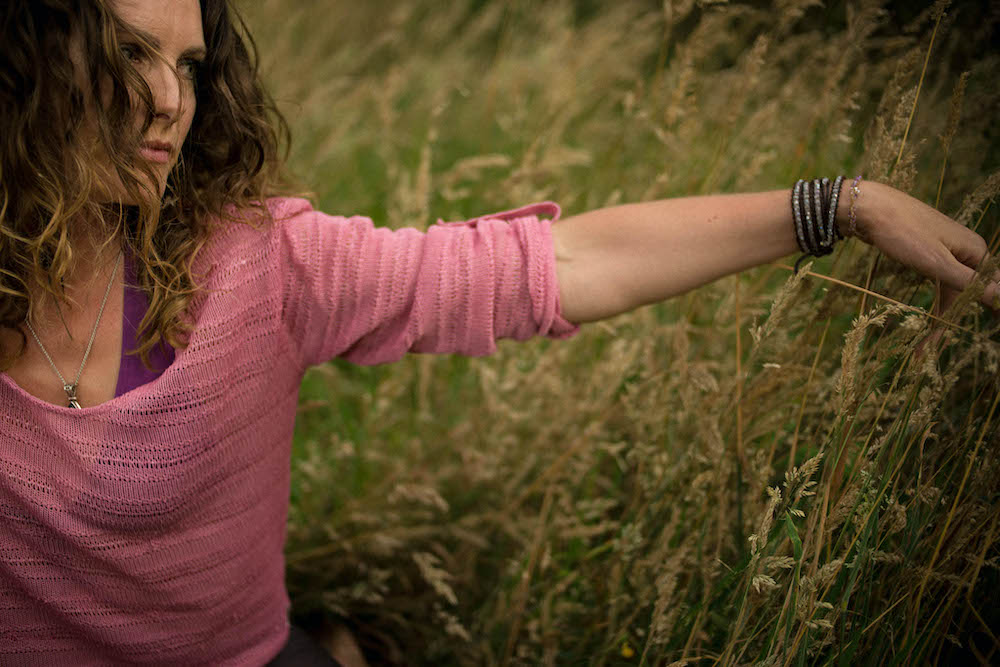 Last night I watched Dr. Gabor Maté's documentary The Wisdom of Trauma. It comes at a time when I'm realising the extent to which childhood trauma responses have controlled – and derailed – my life, and impacted my spiritual path.
Three weeks ago, my son and I moved in with my Beloved and his children, of whom he has shared care. It's the second time we've attempted living together. The first time was in lockdown, and with two days notice, we found a two-bedroomed miner's cottage in the centre of Thames. Three children, two adults and a dark, cramped, old tiny two-bedroom cottage.
Being in a "family" triggered intense pain and suffering within me due to childhood trauma, and I descended into darkness.
I had all the tools, and worked them daily, throwing everything I had at devouring, digesting and dissolving the pain that was coming up. But it was too much at the time, and as soon as the Lockdown Levels eased, my Beloved and I made the difficult decision to live separately again.
A year passed. Our relationship strengthened. The space allowed me to process trauma as it arose. Our connection grew. And then another opportunity to live together arose. We were ready, and we had more of an idea of what we might face.
This time we're in a spacious four-bedroomed farmhouse with an expansive living area. It is so much better, on multiple fronts.
The difference this time is that I have a strong enough foundation to not identify with what's arising, and to realise that what I'm feeling is not about what's happening right now.
This is key.
If the trauma response gets projected on to what's happening right now, then I try and control what's happening right now in the mistaken belief that it's making me feel really, really bad, and something is wrong and if I could just make it go away… everything would be ok.
When I try and control what's happening right now, I turn into a person that I don't like. That feels really bad too. Because I don't like who I've become, and I feel bad, it triggers a layer of self-hatred.
Hating myself feels so awful that it triggers a childhood trauma response of disassociation.
Now I've lost myself and I don't know where I am. I'm way over there somewhere, and unable to respond to what's happening here and now. I feel like a zombie.
This is the childhood trauma cycle I'm moving through – fear, control, acting out, I'm bad, I hate myself, disassociation.
The difference now is that I'm able to (mostly) stay orientated to awareness and not identity with the cycle, nor believe in it. I can feel the self-hatred arising, and I cultivate a sense of wonder and awe at this sensation within the body. I feel the hurt and pain arising and I stay out of any stories and let myself cry it out while allowing myself to be held.
It's still painful though – so incredibly painful. And dropping into that disassociated state where I feel numbed out, lost, and not really there at all is both familiar and horrifying.
The curiosity and awareness I'm bringing to this unfolding experience of the traumatized response is giving me a front row seat though of the trauma response. I'm aware that this is so useful for the work I do.
I'm able to track what happens, moment by moment. I see and feel the fear and anxiety that arises, the nervous system response, the control response, the meaning-making as I notice the control response (I'm a bad person) and the trigger that leads to the self-hatred and ends in disassociation.
I see and feel all of this, even as I'm orientated to awareness. This is helping me understand, from the inside out, how to simultaneously work with an activated trauma response through the lens of awakening and liberation.
This is useful, as many of my students and clients are dealing with childhood trauma on the spiritual path.
It's not something many spiritual teachers I've come across address, and I can see now how it's been a central pillar in the teachings I offer – how to be with intense emotional states, and work with fear and nervous system responses.
This direct experience of trauma response whilst orientated to awareness is honing my understanding of the mechanisms at play within the system (nervous system, thoughts, feelings, meaning-making etc). This is a great gift, and and when I'm really in the misery I remind myself; 'This will serve other people.' That helps, a lot.
Another gift in all of this is the foundation of love and care that my Beloved and I have built. He knows what I'm experiencing and he doesn't reject me, make me wrong, or make me the bad person. He doesn't get angry at me because I'm having this cascading experience of trauma responses. He sees me, loves me, cares for me, and supports what I need.
This loving response to childhood trauma, along with the orientation to awareness and dis-identification with what's happening, creates healing.
Trauma is a relational wound of disconnection, and so can only be healed in relationship – in loving connection.
When I was a child, the implicit message I received was that emotions are bad, especially anger. I learned to hide my emotional life from my parents, and nobody saw or loved me in my pain. In that pain, isolated and alone, I felt like I was a bad person and I didn't deserve love. Because I was a bad person, I was unloveable.
I hid all this deep inside of me, and turned myself into someone who could be loved – I chased academic success, writing success, social success. I felt great in this persona I had constructed.
Then at age 27 I fell in love with a man. He fell in love with me too – head over heels within two weeks. He thought I was incredible and wasn't shy about saying so. I'd found my fairytale prince.
Until the relationship began triggering a trauma response in me, which generated controlling activity, and a fear that I was bad and unloveable. 'Who are you?' He demanded as I became someone else before his eyes. 'You're like two different people!'
He was right. I was two different people – there was the persona I had constructed, and underneath that there was the traumatised child rising to the surface. He didn't like her, the scared, controlling traumatised child. He rejected her.
And the pain of having my fear realised – I was unloveable if you got to know the real me – sent me all the way to the psych ward.
The implicit belief programmed via childhood trauma became a self-fulfilling prophecy.
"The greatest damage done by neglect, trauma or emotional loss is not the immediate pain they inflict but the long-term distortions they induce in the way a developing child will continue to interpret the world and her situation in it. All too often these ill-conditioned implicit beliefs become self-fulfilling prophecies in our lives. We create meanings from our unconscious interpretation of early events, and then we forge our present experiences from the meaning we've created. Unwittingly, we write the story of our future from narratives based on the past."

– Dr. Gabor Maté, In the Realm of Hungry Ghosts: Close Encounters with Addiction
Nearly two decades later, my Beloved and I are creating a new narrative where fear is meet with love, where attempts to control are seen for what they are – a trauma response – and where receiving consistent love no matter what shows that I am loveable, even when I'm scared, controlling and acting out.
If I'd been met with this loving, caring response when I was 27, likely I would not have ended up experiencing psychosis or a pysch ward. Mental illness is often a childhood trauma response.
It's been painful, the last three weeks, and once or twice the thought has popped up; 'I can't do this. It's too hard. I'm too broken.'
That thought can generate despair and self-hatred because it feels like love and connection is then denied to me, because of who I am.
It's a painful, painful, painful loop to be caught in. I'm aware of it unfolding, I don't believe it, I have support and love… and yet it can still grab me.
When I'm in the depths of the trauma response, the other thought that can arise is; 'Who am I to be teaching when I'm still having these experiences?'
If that thought takes hold, it feels like the entire foundation of my life begins to shake because I feel like a fraud, putting on a front.
Fortunately, I've instinctively known since experiencing psychosis (disassociation, a trauma response, taken to the extreme) that naming the truth of my experience dissolves the shame that binds. (Shame is an integral part of the trauma response.)
I refuse to believe that there's something wrong with me because of the way I was programmed in childhood.
Instead I've owned the struggle, and I've brought my learnings from those struggles into my work. In doing so, I'd like to think that I've shown that you can be 'together', insightful, skilled, powerful and wise whilst still experiencing triggers, or flashbacks to a traumatised state.
The traumatised state is not who I am. It's a patterned response generated in childhood to make me feel safe.
It's the way that my brain and nervous system interprets and responds to what's unfolding, based on implicit memory. And it's not set in stone either. (Implicit memory is related to unconscious memories, such as the ability to perform actions automatically, make connections, and respond to stimuli. Within implicit memory, there are several different types, including procedural memory, priming, and classical conditioning. Source: Biology Dictionary.)
Since that first Lockdown, I have devoured, digested and dissolved some of the triggers that led to the traumatised state. Then, I found it unbearable to be in the same room as my Beloved and his children because it triggered such pain in me. That seemed so ridiculous, and I couldn't explain what was happening, which meant I felt incredibly broken and fucked up.
Now, I delight in playing games as a family, and having dinner together. That's a huge win. The triggers are diminishing.
And, as I experience a loving, caring family environment where I'm allowed to bring all parts of me, those triggers will continue to diminish. Family will start to feel safe, instead of feeling terrifying. The implicit memories from childhood are being re-written. I am being re-wired.
Ultimately, the programmed response to childhood trauma, which is generated by implicit memory, is what Tantra calls conditioning.
And when we identify with our thoughts, feelings and nervous system responses, we identify with the trauma response as if that is who are are. That feels bad, and so we hate ourselves, because we believe we are bad. All of this is usually below the level of consciousness, and covered up with the creation of socially acceptable masks and personas.
Walking the spiritual path means awakening to our true nature – which the Tantrikas call essence nature, or awareness. And it means liberating ourselves from conditioning – including from those implicit memories that generate a trauma response.
Whilst I didn't know it, for years, my approach to awakening and liberation was slowly devouring, digesting and dissolving childhood trauma. I had been focusing on this through the lens of samskara theory – the necessity to devour, digest and dissolve undigested emotional experiences from the past. This served me well, and allowed for so much to be processed.
This process, which was happening intuitively, sped up dramatically when I discovered the work of Christopher Wallis and particularly the framework of Upāya (the skilful means to liberation).
However what I've realised in the past three weeks is that samskara theory doesn't cover all the conditioning that arses on the spiritual path.
Trauma responses can include samskara, but not always. Direct experience has revealed that it's possible to dissolve samskaras, and yet still have a trauma response, which is generated by habitual nervous system responses and implicit memory.
Fortunately, the principles of samskara theory are transferable to working with trauma. As I continue to work with direct experience, students, and clients, I am discovering how to skilfully support the dissolving of trauma responses through the lens of awakening and liberation. That is a whole other article though (or book!).
The persona or mask that was generated often feels a lot safer, more pleasurable and likeable than this traumatised self underneath.
Yet to discover who and what we truly are – essence nature – we have to love and integrate this rejected aspect of our being.
This is also why many people use the spiritual path as escapism, and a way to further prop up the persona and mask created to escape the traumatised self.
The very thing that is meant to liberate – spirituality – becomes the thing that generates even strong (and therefore safer) prison bars. This kind of addiction shows up in spiritual events that mash together all different types of lineages and approaches to spirituality – like combining a Cacao Ceremony, Breathwork, Ecstatic Dance and Kirtan into one event. Chase the high, feed the spiritual persona, and avoid the traumatised self. So the cycle continues.
Yet the spiritual path also offers a way into loving and integrating the traumatised self. Through learning how to orientate to awareness, we learn how to hold the intensity of sensation that arises within us in a resourced manner.
Through dis-identifying with our thoughts and feelings, we learn how to recognise that the programming that runs is not who we are.
Through meeting reality as it is, we learn how to love whatever arises, and so rewire the old patterning.
It's not an easy path.
But it is a liberating, embodied, and empowering path.
You are not your trauma.
You are not your trauma response patterns.
You are not the traumatised self.
You are that which is aware of it all.
If you haven't yet watched The Wisdom of Trauma, I highly recommend it! And if you're looking for support and practices to help you integrate the traumatised self, join me for an Ancestral Karma Prostrations Practice Intensive, residential and online options are available.
---
Direct Realization Trainings with Kara-Leah
In-Person or Online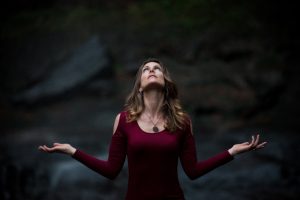 Are you ready to take your spiritual path beyond asana and off the mat? This is the yoga of the emotional /mental layers and energetic layers of the body. It's about devouring, digesting and dissolving conditioning (trauma) and accessing the lightness of being and joy.
Find out more below.