Haramara Retreat Centre, Sayulita, Mexico
It's time to awaken your Heart Warrior and claim your Radiance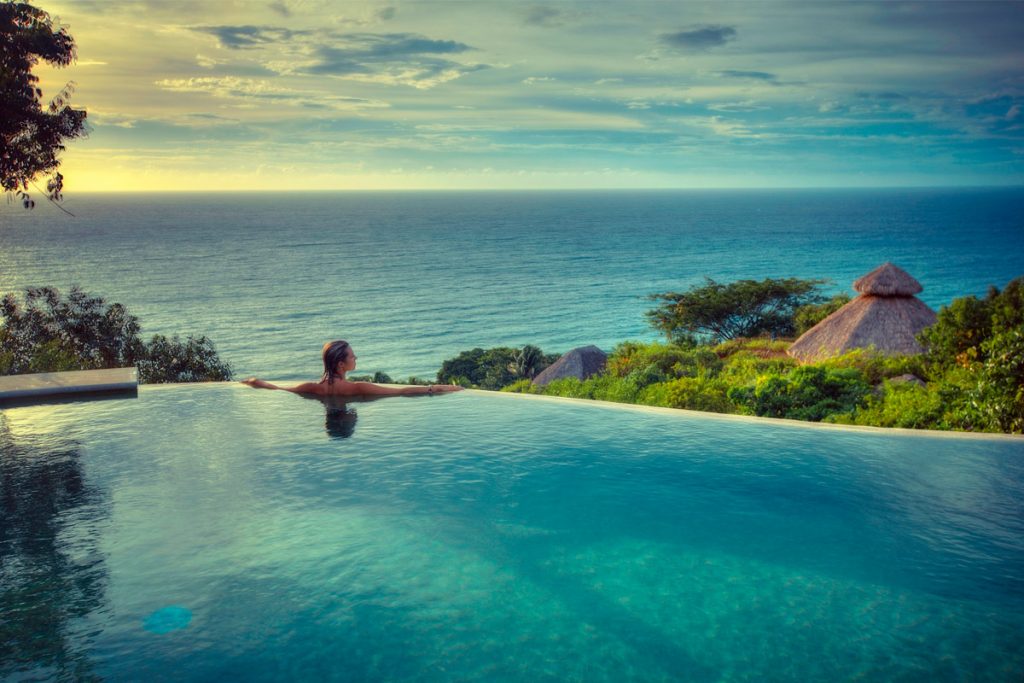 The Great Emptying Out Women's Retreats have been running for four years in New Zealand, creating a tribe of awakened heart warriors through retreats in Taupō, Wanaka, Taranaki, Auckland, and now, Mexico. 
Are you ready to evolve? Join this community of women and release that which no longer serves you – old beliefs, behaviour patterns, traumas, conditioning and fears.
We'll begin with an Opening Ceremony at 5pm on Sunday September 29, before enjoying a fine dining dinner in the restaurant. After dinner we'll rest and restore with yin yoga designed to release the stresses of travel.
The next four days will consist of early morning meditation overlooking the jungle, sessions in the open-aired yoga shalas, beautiful meals, swimming in the infinity pool, excursions down to the beach, body treatments from the onsite healers, laughter, joy, tears, releasing and connection.
It's the perfect opportunity to empty out everything that no longer serves.
On the final day, we'll have a Closing Ceremony before our final meal in the restaurant – a beautiful brunch. And at 11am on Friday October 4, it's last photos, hugs and goodbye!
This is an opportunity to do deep healing work on land with potent energies, while being held in the lap of luxury.
During the day there will be plenty of downtime to chill by the pool, head down to Haramara's private beach, get a massage or simply sit and enjoy views of the native and untouched tropical vegetation that surrounds the retreat centre.
Evenings will be a time for socialising and vibing with the tribe in organised and casual gatherings.
Images from Haramara Retreat Centre
Start each day with a guided meditation practice designed to relax your body and focus your mind, leaving you clear, calm, centred and on-point.
After breakfast, we dive into session work for the morning, identifying and releasing that which no longer serves. We'll work in Circle, sharing what's coming up, and use the tools of yoga to energetically, emotionally and physically move things through our bodies. The yoga is focused on intimacy with breath and energetic flow. Expect a combination of postures, breath-work, visualisation and fun.
Enjoy a delicious vegetarian gourmet lunch served in the spacious open air dining room with spectacular views that overlook the jungle and the ocean. All meals are tastefully prepared with fresh local ingredients and beautifully served with artistic presentations.
After lunch, we'll finish our circle work, which often include energetic healings and deep trauma releases expertly guided by Kara-Leah. And yes, sometimes this includes past life healings too.
You will leave this retreat with a deep understanding of what it means to be an awakened heart warrior, and connected with a community of women ready to support you in that journey.
Book now with a $US500 deposit (via Paypal).*
Full pricing details down below.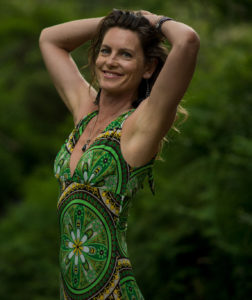 Kara-Leah Grant an internationally-renowned retreat leader, teacher and author, she has impacted millions of people over the last decade through her articles, books, videos and teaching.
Passionate about liberation in this lifetime, Kara-Leah practices and teaches an every day path of dissolving layers of the conditioned mind into deeper and deeper heart-felt presence.
Kara-Leah's work, through her teaching, writing and retreats, focuses on using the process of compassionate inquiry to reveal conditioned mind, and so help people to drop down into being-ness and presence.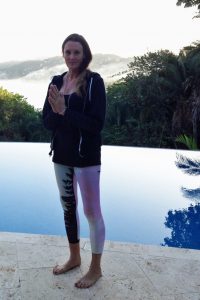 Tanis Hofmann is the local host for Kara-Leah's Mexican Retreats.
She loves the many practices that are Yoga – not just the physical practice although she does also teach Hatha yoga.
Tanis has been teaching in Sayulita, Mexico since 2008 when she moved down from Vancouver, Canada.
She loves doing personal work and looking at her shadows and under her rocks – finding her humanness including the pretty and the not so pretty. And she honors everyone on the path of personal growth.
The Great Emptying Out Retreats in Action
Book now with a $US500 deposit (via Paypal).*
The Nitty Gritty
Check in is at 3pm on Sunday September 29, 2019 and the Opening Ceremony will commence at 5pm, once everyone is there.
Closing Ceremony will be before a late breakfast on Friday October 4. Check out is at 10am.
Transfers to and from the airport (Puerto Vallarta is closest) are included, depending on when you fly in. Check the details with Tanis before you book your flights.
All meals are included and yoga mats and props are supplied.
A Sweat Lodge is included in the price.
*First Release Pricing in US$
Five nights inclusive tax + accommodation + food + airport transfers + sweat lodge + Retreat Programme
Luxury Dorm $1295 • Shared Cabana $1595 • Single Cabana $2095
*FINAL Release Pricing in US$
Luxury Dorm $1495 • Shared Cabana $1795 • Single Cabana $2295
Deposit is non-refundable, a further $500US is due by July 21st (see FAQ below for more details) and the remaining payment is due BEFORE August 31, 2019.
We will send you a Paypal money request before this date.
The Retreat is limited to 12 participants. 
Scholarships Available
It's important to us that this work is available to a wide variety of people no matter what their financial circumstances. We offer a range of prices, including scholarships.
To apply for a scholarship, please email Kara-Leah direct.
More of what people say about Retreats with Kara-Leah
I don't want to use Paypal. Can I pay another way?
Yes, email Sarah and you can arrange a bank transfer with her direct.
What's your refund & cancellation policy?
Your retreat deposit is non-refundable. If you need to cancel more than seven days before the retreat starts, we'll give you the rest of your money back.
If you need to cancel within seven days of the retreat start date, we'll refund you 50%. On the day of retreat, no refunds are available.
We also know that life can be crazy sometimes and things happen. You can transfer your place to another person, they can pay you, and we'll put the registration into their name.
No other refunds or credits are available however please contact us if extenuating circumstances apply and we will consider your case at our discretion.
What level of yoga experience is required?
You can be a complete yoga beginner, with very limited flexibility. Or you might have been practiced for twenty years or more and be able to do all kinds of advanced postures.
It doesn't matter. Kara-Leah teaches according to the needs of the room and the focus is not on achieving or attaining postures, but on cultivating presence and feeling states.