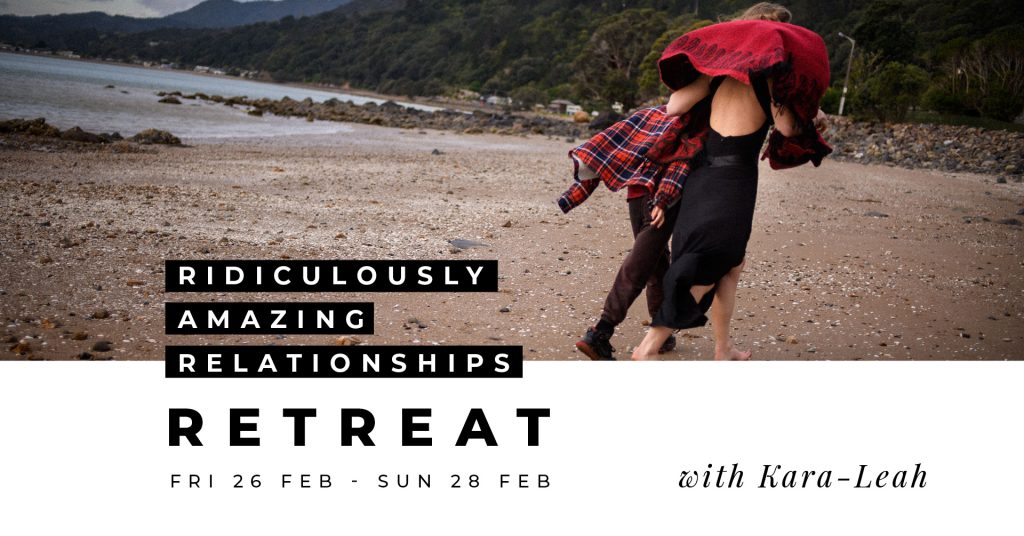 What it's all about
The Ridiculously Amazing Relationships Retreat is designed to give you the perspective, tools, techniques and practices you need to radically improve the quality of your relationships. You'll learn ways to listen and ways to speak that shift the dynamics in relationship with ease, whether you're engaging with your children, your parents, your work colleagues, your friends or your romantic partner.
What's Involved
Over the course of a weekend we will do work in Circle, in small groups, and with partners. You will practice exercises that will change the way you listen, and change the way you speak to other people.
We'll play with and explore your current relationship challenges, discerning what's really going on, so you know exactly what's needed to shift into a different space. You will be able to apply the learning from this strategic work to future relationship challenges with ease.
Throughout these exercises, processes and explorations, we'll be using a variety of yogic tools such as meditation, visualisation, embodiment work, and chanting.
Who is this Retreat for?
This Relationships Retreat is suitable for anyone who would like to delight in the experience of ridiculously amazing relationships.
You can come by yourself, you can come with a friend, a family member, a romantic partner or even a work colleague.
The body of work is grounded within Classical Tantra, but you don't need to be a Tantra practitioner or even a yoga practitioner to receive the full benefits
The Venue • Tauhara Centre
Photos by Rachel Ross, Kate Roberge, Catherine Adam
FAQs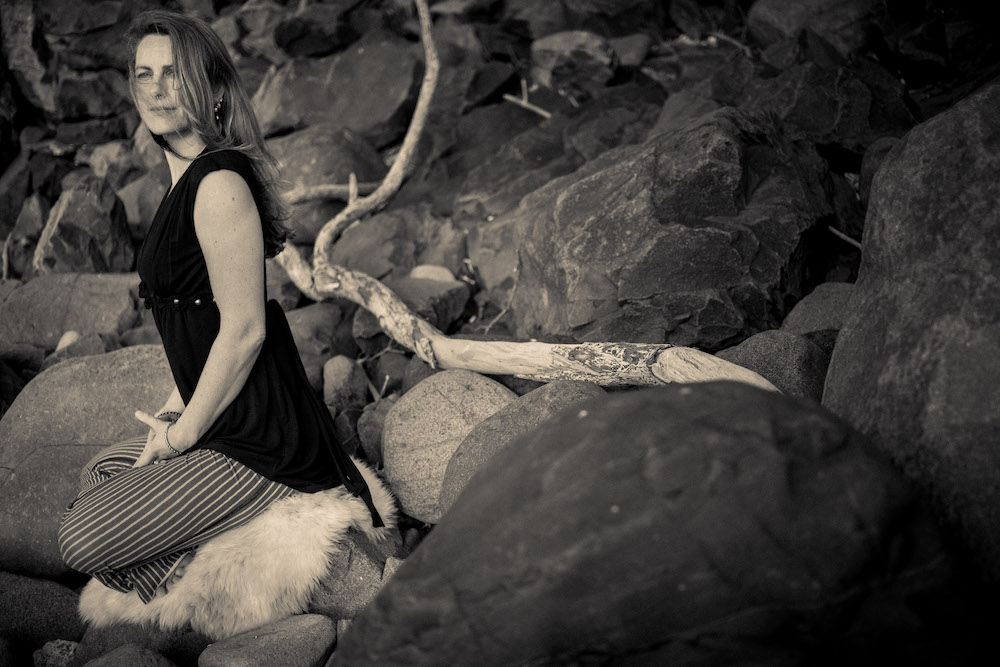 About Kara-Leah
Kara-Leah has been doing transformational work with students and clients since 2006. She's supported 100s of people to know themselves better, and improve the quality of their relationships and life. Her work is rooted in Classical Tantra, which focuses on knowing yourself first to then create change in the world. She has been deeply committed to relationship work since breaking up with her son's father in 2010. She's now experiencing the kind of ridiculously amazing romantic relationship she always knew was possible. She has charted this journey into relationship on her podcast Pillow Talk.
What People are Saying
"I've been working with Kara-Leah for three months now, and it has been incredible! Initially, I wanted to work on my struggles with a 15 year long anxiety disorder. Not only have I had enormous shifts with the anxiety I was experiencing, but many more areas of my life are shifting too. Kara-Leah has supported me through intimate relationship issues, and challenges as a solo Mother co-parenting under the same roof as grandparents. I'm learning how to turn inwards to be with uncomfortable feelings, get curious about what is going on, and find my own inner knowledge. I'm getting stronger at identifying what I need and then taking action on it.  I'm learning how to break free of generational family patterns, and the unhelpful societal conditioning I have bought into.  This work is not just a symptomatic fix, but a total perspective shift, one which supports you in up-leveling every area of your life. Kara-Leah has such a grounded yet intuitive ability to get to the heart of the matter quickly. She communicates with a direct, kind, and unconditional presence. She is amazing at holding space so that I can go deep into whatever arises and whatever work needs to be done."
"Thank you for the weekend. I've had some epic highs since and also some really unexpected lows (like cry my eyes out, can't move off the couch kind of lows). Really admire how you held space throughout our time together and the incredible wāhine you attract. It stretched me in new and profound ways, that I haven't been able to achieve since my mindblowing plant medicine experience earlier this year. So thank you, thank you, thank you."
"I have listened to your podcast over the last few years and loved every episode, you have provided so much insight and wisdom (plus tears and laughter) which has been the catalyst for many amazing moments of reflection and inspiration.  I just wanted to drop you a line after listening to your latest episode to thank you so deeply for what you share, this episode helped clarify so many things in my mind, the way you articulated the journey (that's not in fact a journey haha!) was so profoundly powerful, deep and yet absolutely simple. I am so grateful. Thank you for sharing your experience with an open heart."