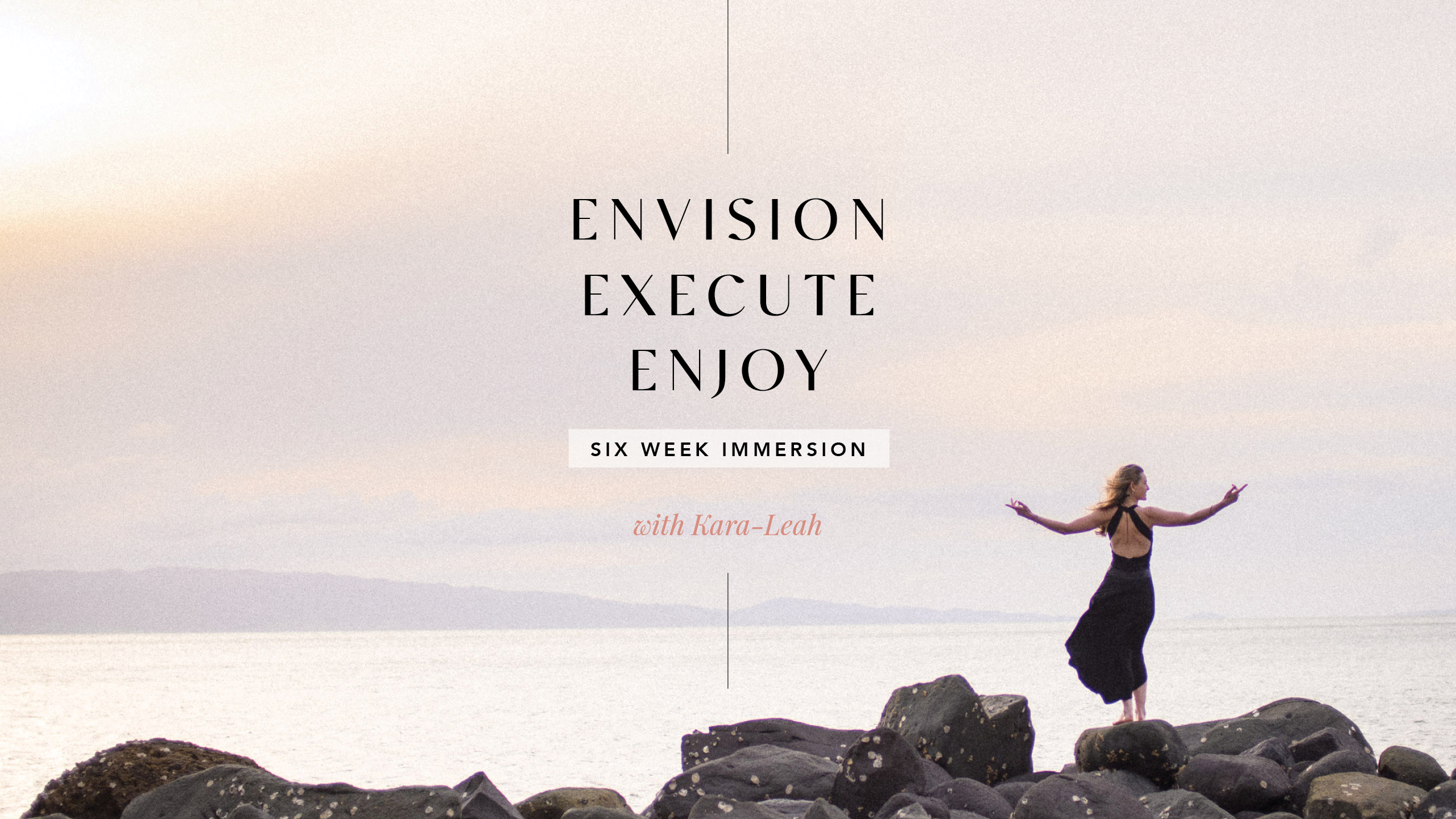 UPDATE: This course is being reconfigured to a six week Immersion. Stay tuned for details! Upcoming dates are TBC but you can express your interest here to get on the Waitlist
What it's all about
Got a vision that you'd love to realise? Need support to identify how to get from seeing your vision to realising it? Unsure of how to work through the doubts, fears, and beliefs preventing you from realizing your heart's desire?
You're in the right place.
Join Kara-Leah and a maximum of six people on a journey to realize their heart's desire in business, creative pursuits or relationship.
This Immersion is a powerful container designed to dissolve the conditioning preventing you from realizing your heart's desire.
Over a six week period, we will work with practices, tools and techniques that will support your process of:
clarifying your desire,
generating the energy to pursue it,
and taking the steps necessary to actualise it.
It's a combination of working at the level of Consciousness + Energy + Heart/Mind.
And best of all, you get to do this in community, with other people going through the same challenges and successes. You get to cheer each other on, be supported by each other, and learn from each other's experiences.
What's Involved
Every week we come together on Zoom to connect, share, envision, and plan our next steps. We'll start with a practice designed to drop you into your deepest centre, so that you learn to orientate and move from that place of deep knowing. This is orientation to awareness, or Consciousness. We'll also do practices related to cultivation of energy, or Shakti. This is the creative fire.
Then everyone gets a chance to share – where they're at, what's coming up for them, and what they need to allow their vision to flow. Kara-Leah supports this process of sharing by working directly with each person. This work can range from finding clarity to dissolving emotional blocks, to uninstalling limiting beliefs. By the end of the session, everyone is clear on what practices they need to be working with, and what their action steps are before the next webinar.
During the webinar, Kara-Leah shares spontaneously on whatever is needed to support the group process. It's a highly intuitive and powerful process that happens on the level of consciousness, energy and the heart/mind.
There will be partner work in between sessions, designed to create connections within the Immersion, accountability for tasks, and opportunities to use some of the tools and practices together. This helps weave the group together in a tight community. It's recognition of the importance of rising together.
Who is the Immersion for?
This Immersion is designed for people who are ready to realize their heart's desire, and are willing to do what it takes. It's for people willing to go deep in order to soar high. It's for people who know they've got what it takes, but know that they can't do it alone.
Your desire might be 'small', it might be 'big'. It doesn't matter. What matters is that it's YOURS and that you're ready to commit to it, and give it the time, energy and love it deserves.
Launch that podcast. Write that book. Cultivate that relationship. Buy that house. Land that job. Get booked for that conference. Confront that boss. Make peace with that parent.
Whatever your heart's desire is… this Immersion is the container designed to support your realization.
FAQs
What People are Saying…
Kara-Leah put together a 12 week programme specifically focussed on my needs. I find it hard to articulate how valuable those 12 weeks were for me. Each week brought on huge shifts in me. Kara-Leah guided my sessions based on how I was showing up at that time, rather than measured by a preconceived marker of how I should be showing up. She provided me with follow-up emails, and content that related to our sessions so that I could get the most out of the program. By the end of the 3 months I had built a website, applied to host a vocal workshop at my favourite summer festival, and I had clarity on how to start stepping out into the world."
Thank you so much for all the goodness you bring! 
I love that it felt magical from the moment I noticed Ignite Your Career on facebook. The course was seamless and I felt your commitment to me from the get go. Your commitment flowed on to my commitment to show up fully and to the commitment of the whole group maintaining a high level of integrity. I really needed this at a time when I've felt quite lost or isolated in letting my true self come forward in a business-minded way. I loved the way it all evolved. The focus and attention I felt you gave us was 100%, sacred, respectful, honest and encouraging. You have a gift at helping to transform the blockages and I am so grateful for that. 
I feel the magic created on this course and the connections made here are for life. "
"I have ticked off my 3 tasks for this weeks and it felt in flow and "almost too easy"…so I'm noticing that and feeling a strong feeling of power and grace and alignment like never before. The Great Create was divine timing and the most delicious way to bask in the beautiful life we are all creating, knowing I'm not alone and in the "hard stuff" of LIFE, I've also found the ease and trust in the process. Kia kaha."
"The shift I have had in manifesting these past three weeks has been huge. I have gotten clear on what I want with my work and the form it must take… and my new default setting (the feeling of 'peaceful abundance') that you told me to reinforce each day for 40 days, 5 mins a day, has kicked in and shown up in the physical. This week has been the most profitable since I started this work more than a decade ago. I see now how you took me down, into the source and we re-programmed my subconscious. Thank you for your help and thank you for being the channel that you are. I SUPER appreciate your help in my development."
I am LOVING the course – it is a brilliant balance of structure, guidance and framework along with fluidity and flow. I'm also loving how this process is highlighting fears and blocks – being aware of them is the first step to moving through them – this has really highlighted what they are for me and gives a practical action plan to navigate them. KL's clarity, excitement and encouragement on my 'vision' was genuine and powerful. Her deep work moving through blocks and fears to the core 'feeling' was again… powerful – better than any talk therapy I've had with another person or what goes on in my own head!
This course is really good value for money – actually too cheap!!"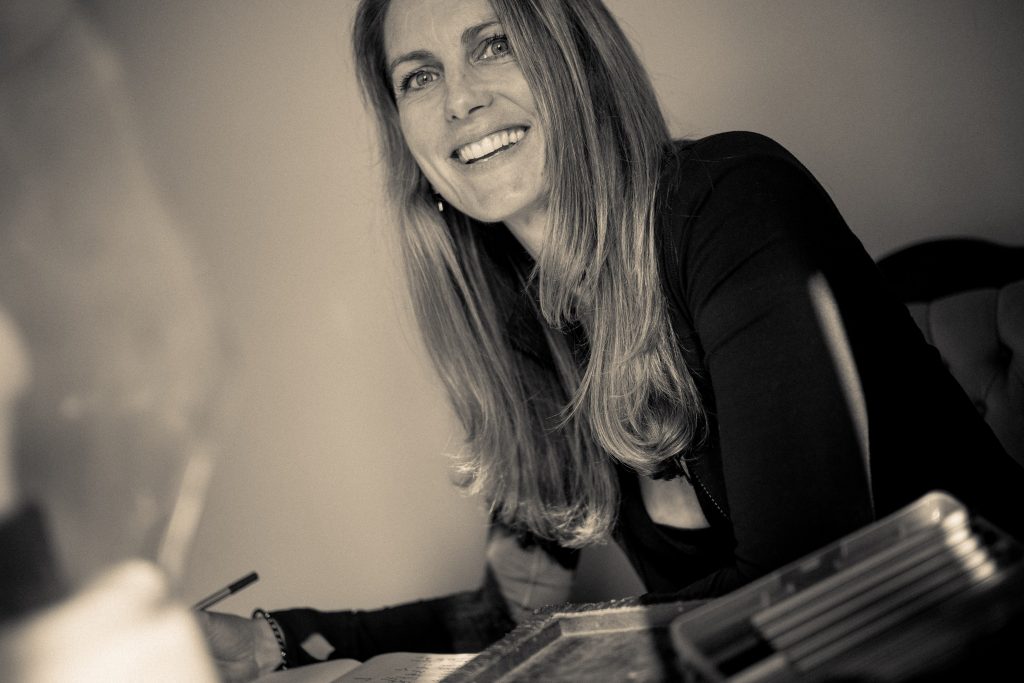 About Kara-Leah
Kara-Leah has been envisioning, executing and enjoying all kinds of heart's desire's since she was a teenager. Her output has been extraordinary – from newspaper and magazine articles, to short stories and screenplays. She has written three books, and published four. And she has created, launched and run hundreds of workshops, retreats, training and programmes. Through this she has learned the process of creation including how to work with resistance, doubts and fears in a skilled way. She has supported scores of other people to realize their dreams through Ignite your Career, The Great Create and Forty Days of Yoga.