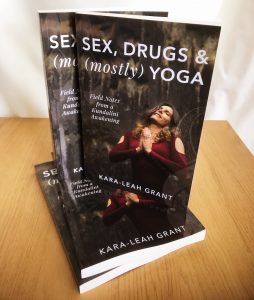 Sex, Drugs &
(mostly) Yoga
A memoir of healing and recovery from awakening / psychosis, and mental illness seen through a yogic lens.
"Kara-Leah writes with remarkable honesty, immediacy and intimacy. She offers us a glimpse into the very real challenges of spiritual life, and the blessings and unexpected transformation that can come through adversity, losing the familiar, and facing our human vulnerability with clarity and compassion."
~ Peter Fernando, author of Finding Freedom in Illness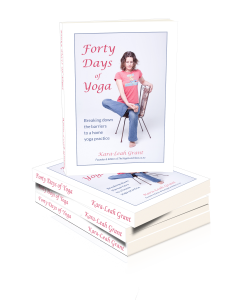 Forty Days of Yoga
A psychological exploration of all the things preventing you from showing up to the mat every day.
"From the first page, I was hooked. It's not about what you practice, it's not about which poses you do or if you can touch you knee with your nose in a forward bend. None of that matters. What matters is that you turn up to the mat every day and do a mindful yoga practice of some description. If you want a home practice, but for reasons known and unknown you have not been able to do it, I suggest you invest in this book. Truly, it's a life changer."
~ Sara Foley, Freelance writer & blogger
The No-More-Excuses Guide to Yoga
A handy reference guide to all things Yoga that will make you more comfortable about going to class.
"Curious about yoga, but afraid to try? In The No-More-Excuses Guide to Yoga, Kara-Leah Grant introduces you to the fundamentals, talks you through your doubts, and pushes you to take the most important step of all: unrolling a mat and starting a practice." 
~ Benjamin Lorr, author of Hell-Bent: Obsession, Pain and the search for something like transcendence in Bikram Yoga