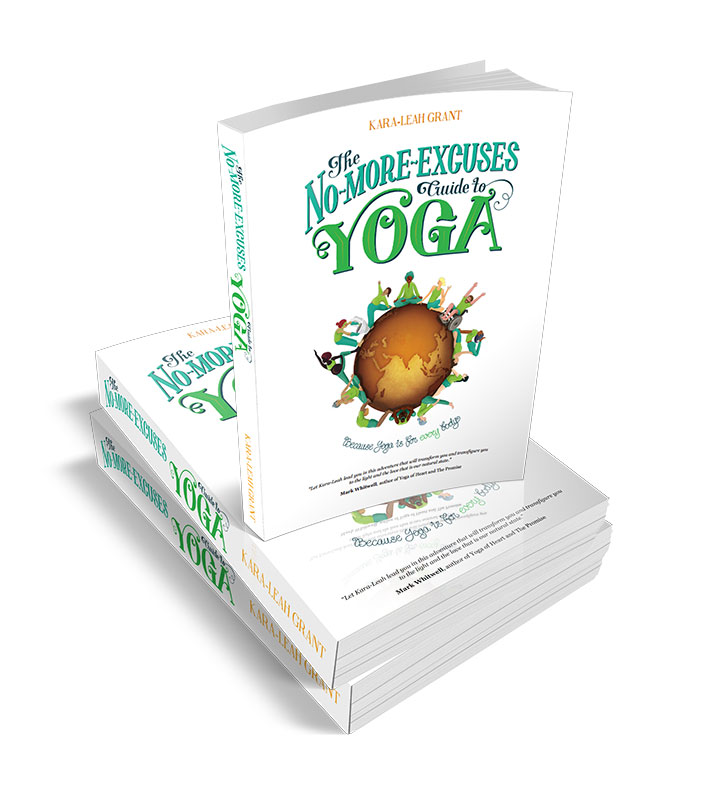 It's time to bust some yoga myths with Kara-Leah Grant, yoga teacher, writer and trusted ally.
The No-More-Excuses Guide to Yoga shows you that yoga IS for everybody.
It's the essential companion guide on your journey to brilliant heath and well-being.
With in-depth instruction on how to choose the best yoga path, style, teacher and studio for your lifestyle, you'll easily overcome all the excuses that may be preventing you from getting to class.
Kara-Leah has designed and written this book just for you as the ultimate yoga companion.
Clear, no nonsense and easy to follow, this book answers many of your burning yoga questions:
Which class is right for me?
How do I stretch myself and keep my body safe?
What if I can't understand the instructions in class?
Could my body react in an embarrassing way?
Do I need a new yoga path?
Is my teacher right for me?
How can I motivate myself to practice consistently?
You'll also benefit from Kara-Leah's succinct and easy-to-read overview of yoga history, texts, concepts and philosophy.
Let Kara-Leah help you break your barriers to yoga with this easy-to-read, accessible, comprehensive yoga guide.
What People are Saying
"Kara-Leah has a rare ability to write about yoga in a way that is accessible, relevant and entertaining, without oversimplifying or sensationalising her subject. Her passion for yoga, and for setting straight the many myths that surround and obscure the practice, gives vitality to her writing and her ability to cut through our excuses to the real reasons we avoid yoga is enlightening. Her 'no excuses' approach to yoga may not work for everyone, but anyone who has toyed – or toiled – with beginning and sustaining a yoga practice will relate to, and find something useful in, this book. I highly recommend it."
"Curious about yoga, but afraid to try? In The No-More-Excuses Guide to Yoga, Kara-Leah Grant introduces you to the fundamentals, talks you through your doubts, and pushes you to take the most important step of all: unrolling a mat and starting a practice." 
"This is a great tool for people who just can't seem to get started with yoga. Written from experience Kara-Leah gives you  numerous ways to get past the road blocks that seem to prevent many people from walking into their first yoga class.The book gives insights into many misconceptions about yoga, and answers numerous questions about terminology that may baffle. It's set out in a methodical and insightful manner, and will keep you on track to enjoy the many benefits that regular yoga will bring to your life." 
"From the moment I picked up Kara-Leah's new book The No-More-Excuses Guide to Yoga I loved everything about it – from the clever, inviting front cover to it's size and of course it's content. It's a brilliant reference book for anyone and everyone; whether you are just about to take your first step onto the path of yoga or you've stomped a million of 'em. It's one of those books you can just pick up and open to any page and there's valuable information to be devoured; and you don't want to put it down; and class is starting; and you've got to go; really; NOW."
FAQs