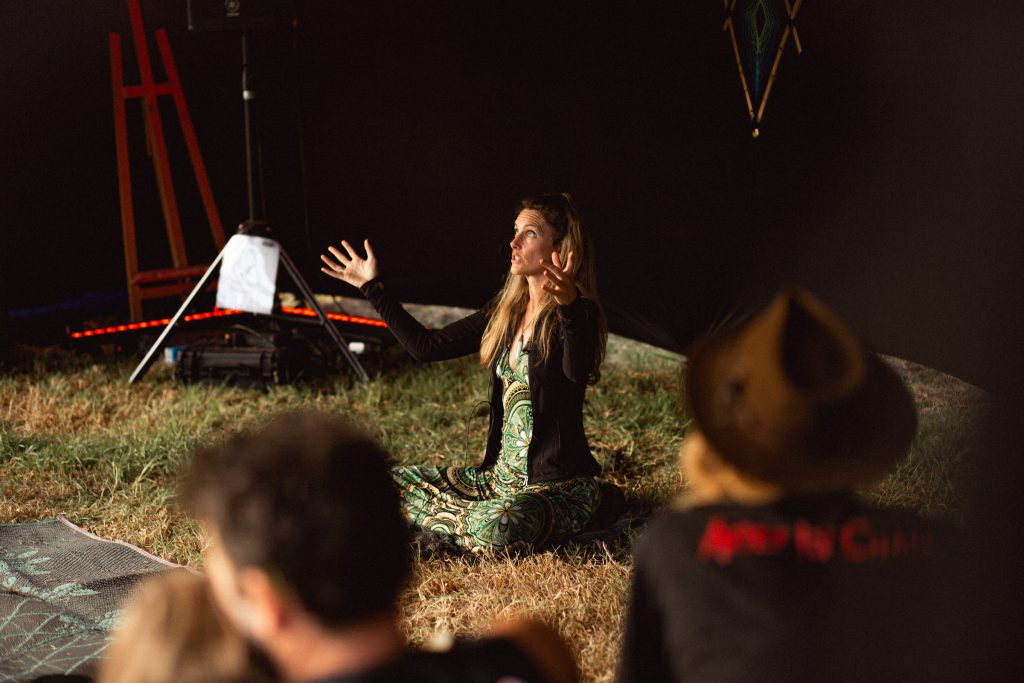 Ah yes, trauma and the spiritual path, how do these two things intertwine? Here are some reflections from my direct experience – which is all I have to offer.
But first, what is trauma? Just conditioning – the way our system organises itself after an event that it is unable to fully process, whether on the physical, mental/emotional or energetic level.
And what is the spiritual path? It's the path that all of us are walking, whether consciously or unconsciously. At some point on that journey, we have our first awakening and realise that there is more to life than the physical and material. Now we begin to walk the spiritual path consciously – we may begin a spiritual practice, engage with a spiritual teacher, or join a spiritual community.
This is where our conditioning will reflect our approach.
And this is what I talk about in this presentation down below. (Scroll down if you want to skip the background story on how the presentation happened.)
This presentation on Trauma and the Spiritual Path was given at EarthBeat Festival in 2023.
The images, by Tamara Josephine, are from a presentation I gave at EarthBeat in 2021. Unfortunately when I recorded this audio in 2023, I didn't have a photographer on site!
In 2023, we were in Paperplanes, one of EarthBeat's many venues, located on the right-hand side of the pathway as you entered into the market place. You can hear the festival in the background.
It was a stinking hot day, and the venue was packed, knee to knee, cheek to cheek – very different from 2023 when people were more dispersed, and sitting up on the hillside. There were probably twice as many people at 2023's presentation.
This was my eighth festival of the season and I felt incredibly heart-open, and vulnerable. Even with all my experience with transformational festivals, I'd underestimated the impact of doing eight transformational containers within three months. I felt very shy about giving this presentation – which was so different to my usual experience.
That morning I'd rolled out of bed at about 9 am, and headed to the toilets in my pyjamas – as one does at a festival. On the way back, I'd passed Franko Heke, organiser of NZ Spirit Festival, meditating on the top of the Spirit Bus. I'd gone up to join him, and done a fantastic practice, with a few other people.
At around 11:30 am – I was presenting on Trauma and the Spiritual Path at 1 pm – I'd headed down off the bus to get back to my tent and get ready.
We were all camped together and it was only about 25 metres away, but as I walked past Buzzy's (of Rude Coffee) Bedford Van I saw that the crew there was preparing for a cacao ceremony. I joined them – of course – along with about another fifteen people. The cacao wasn't quite ready, and the circle kept getting bigger.
Finally, we were about to serve, and I realised that I'd better do a time check – remember, I'm still in my pyjamas! It was 12:15 pm, and the cacao was still being handed out. The venue was a good fifteen minute walk away, and I liked to be on-site before presenting at least 15 minutes beforehand… that meant I had fifteen minutes to do the cacao ceremony, sprint to my tent – now five metres away – get changed, and ready, and bolt down the hill.
I calculated in my head and decided that, Yep, I could do it. Even though I noticed that I was in avoidance about this presentation – I didn't want to do it! Mostly because I didn't know what was going to happen, or what would come out, from this raw, vulnerable, heart-open space. I wasn't in control anymore – spirit had me.
I was supposed to be speaking from the perspective of a non-dual teacher mostly influenced by traditional Tantra, but I'd already decided to take a sabbatical as a teacher once I'd finished my current teaching commitments.
Why? Read this article.
https://karaleah.com/2022/12/when-the-guru-says-no-go-away-you-are-not-a-student-and-definitely-not-a-teacher/
Even though the sabbatical hadn't officially started yet, it already felt like the identity and role of 'teacher' had burned away, and I was naked and exposed.
Good friend and DJ, Blase, was like, 'How can we support you?' I almost burst into tears – and noted how heart-open and vulnerable I was feeling. I gulped – I so did not want to do this presentation. I noticed my instinctual response to say, I'm fine, I've got it, I don't need help. That's a trauma response right there. I didn't say it. Instead, I said 'I could do with some help carrying my books down the hill.'
Yes – I'd broken a trauma pattern right there!
Beegum piped up. 'I'll carry your books!' I had my memoir with me, Sex, Drugs & (mostly) Yoga, which of course covers in-depth the topic of my presentation – Trauma and the Spiritual Path. I wasn't getting paid for this presentation, so selling books was one way to finance the cost of being at the festival.
I completed the cacao ceremony by 12:30 pm, whipped into my tent, threw on some clothes, tossed my equipment into a bag – microphone, phone, pens, notebook – and grabbed my box of books. Beegum met me outside, and we hoofed it down to Paperplanes, arriving with eight minutes to spare.
The only thing I hadn't done was prepare for the presentation – usually, I spend an hour or so beforehand writing out a few notes that I rarely refer to. This presentation would have to be completely off-the-cuff – something I'm used to doing from leading scores of retreats, immersions and trainings, and am completely comfortable with. It's all about dropping into deep presence, feeling the room, and responding to what's needed.
And that's what I did. Below is the talk that resulted – Trauma and the Spiritual Path.
It's reflections on my direct experience, what I've noticed from working with hundreds (thousands!) of students and clients, and what I've learned along the way. The venue was packed, with people spilling out into the hot sun outside. When I finished, nobody moved. Nobody wanted to leave. Something magical had happened in that room that afternoon – even though I had not wanted to speak, and had felt so raw, exposed and vulnerable. Maybe BECAUSE of that.
People lined up to speak to me, and to buy books. Again, Beegum, and her partner Wolf, leapt up to help me, taking down names for my newsletter and selling books. I sold more books from this presentation than ever before.
Now, you too can listen to this presentation on Trauma and the Spiritual Path. It's only my reflections, from my direct experience. But there may be one or two nuggets of gold in there that you can take away and apply to your practice or your life.
Enjoy!
Bonus Material • Festival Diaries
Watch my Festival Diaries series – I did a Forty-Day Challenge during the 2022/23 Festival Season where I showed up on video every single day and shared what I was experiencing. Doing this also felt very exposing and vulnerable! This practice ended up birthing my fourth book, on Transformational Festivals, coming soon. The first episode is below.