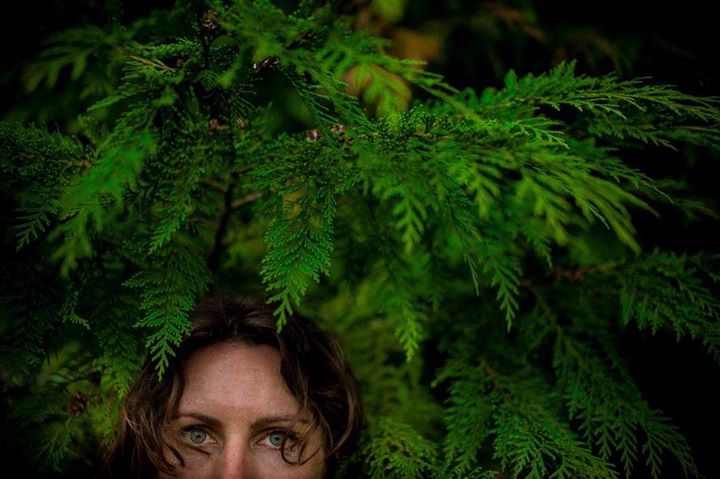 If you have difficulty reaching out for emotional support when you're in the darkness, there's some support suggestions at the end of this article.
I get off the computer at 7:20 pm and I'm spent. It's been a ten-hour day, again, and I can't wait to just turn off and relax into the no-thingness. I don't notice that I need emotional support from another human – not yet.
Then I notice on my calendar that I have a webinar at 8pm. In forty minutes. F*ck.
I need to cook dinner for myself and my son. There's just enough time to do that, catch up on two days of dishes, and show up for the webinar.
I can do it.
As I cook, clean, and notice what's arising in my body I realised that dropping into this webinar – which I'm attending as a participant with a male facilitator that I highly rate – is exactly what I need.
That last call has brought a lot up for me, compounded by the sheer amount that I'm holding, and I can feel it's triggered old trauma in my body.
I need emotional support
I can plug my nervous system into his, co-regulate, and get a solid transmission of the entrepreneur energy he transmits. Oh, this is perfect.
By the time 8pm rolls around I'm excited, and so ready to drop into this space and just be HELD.
I'm a few minutes late signing into the webinar, and confused when Zoom tells me the meeting hasn't started yet.
I glance back down at my calendar.
Wednesday 8 pm.
F*ck. It's Tuesday 8 pm.
In my shattered haze, I misread the calendar. No webinar after all. No nervous system regulation. No being held by a man.
No emotional support from being in a group container with a skilled facilitator.
I walk away from my computer in a daze and slump down beside my bed.
I really need holding right now.
That's the truth of it.
I realise I'm naming and owning what I need. This is good.
It's a step forward – to notice, name and honour what I need – emotional support.
OK, I really need holding right now. This is what's true.
I sit with that sensation and just let myself be in the knowingness of this. I can feel the part of me that wants to 'do something' – have a bath, watch Netflix, finish the dishes – but I choose to stay still and feel.
My phone is beside me, and I ponder who best to reach out to. I have a solid stable of epic male friends who are great at holding me.
For whatever reason, it feels safer, more desirable, to reach out to a man for emotional support.
But it still feels scary and vulnerable to reach out from this place and connect.
By now I'm lying facedown on the carpet viscerally feeling the weight of all the relationships I'm currently holding, all the edges of conflict and disagreement, projection and trigger.
It takes me ten minutes to remember that one friend asked to catch up this afternoon.
He was excited to see me (on Zoom).
Maybe he's free.
I screw up my courage, take a deep breath, and message him. 'Catch up now?'
'Nah, in the work zone now.'
F*ck.
I ponder letting him know I really need emotional support right now.
It feels scary.
And he's just told me he's in the work zone.
I have plenty of friends I could call on instead.
I feel into his energy and sense him with his back to me, furiously working.
It feels like a no, so I don't text him back, or reveal where I am.
Another ten minutes or so pass as the floor and I get up close and intimate.
Who now brown cow?
I message another male friend – I'm convinced I need to be held by a man – who I know also holds a huge amount of relationships, connections, and visions. He gets what I'm going through.
And, I've just discovered over the last six months of working with him, he's great at emotional support.
The message reads:
I'm having a
I can't handle the world moment
Wrestling with shadow
For some reason, I like to text in poetry, or song lyrics, when I hit this emotional stuff. minimal words, maximum play.
Like I'm being playful and light on purpose – look I'm ok, no worries, but just in case…
Text sent, I drop back into breath and body and feel everything that's moving through me. I'm still face down on the carpet, motionless except for breath waves.
Here it comes, whooshing at me like a wind tunnel at the speed of hurricane.
Suddenly I'm six years old or so, and tears are coming hard and fast.
Two years old and tears, hard and fast.
What is this? I don't know. It's painful though.
And something inside of me breaks open.
I'm so sick of hiding pain, of hiding parts of me, of hiding full stop.
Words ring in my ears; 'What happened to me?'
I ask the question over and over again, willing, so willing, to feel the f*ck out of it all. To digest it all. To see what I didn't dare see and feel previously. To feel what I hid from myself even as a child, as a teenager, as a young adult, and only began to discover as a middle-aged adult.
'What happened to me?'
The body sensations and tears begin to diminish. The flood is over. There's no further clarity though. I still don't know exactly what happened to me, only that things did. Shadowy things that hide in the dark, flaring up in moments like this, teasing me by revealing just a little at a time. That little is devoured, digested and dissolved, but more waits, hiding, haunting, from the darkness.
The 'inciting incident' has flushed out old trauma, and I've digested it.
Yeah!
But there's still emotional support needed for what's happening here and now.
No response from the man I texted.
It's almost 9 pm. I'm scared to reach out. To open up. I do it anyway. I'm worth it.
I reach out again – a phone call this time, to a friend I owe a call. I call on WhatsApp and it rings forever and he's not going to answer but I'm still face down on the carpet and I just let it ring, mesmerised by the sound. The sound is soothing. The possibility of connection remains open while I hear the rings.
He picks up, after maybe 20 rings, and I'm astounded.
I'd given up hope, and am taken aback.
Have I finally broken through and found the emotional support I need?
But he's at dinner with a friend and can't talk.
I don't let on about where I'm at – I don't want to interrupt, be a burden, ruin his flow. I have plenty more friends.
I hang up. Spent from the effort. It's been over an hour and the effort it takes to move through the fear of reaching out every time I text or call a new person has almost wiped me out.
Three attempts.
Three failures.
But I'm not going to stop.
I need emotional support to digest what's arising. And I'm going to honour that need. I'm worth it. It's only fear.
I switch tack and dial a female friend.
She picks up on the third ring. She's immediately attentive and holds space for me. I'm aware as I start talking that I haven't checked in and asked her if she has time to listen, if she's free. I can feel her attentiveness and sense that she knows I need this, and she's willing.
My voice cracks as I begin to share the 'inciting incident' and what it's brought up for me. She listens, offers reflection, gives feedback, and is loving.
I feel my nervous system 'dock' with hers.
I feel my energy body relax into being held by hers.
I feel the power of awareness, squared, and as I talk, I feel the digestion of emotion and belief.
I burp, loudly. Such a great sign.
And again. Phew.
Things are processing through, fast, and within twenty minutes, I've received the support I need. My mirror neurons are happy, my heart is happy and I'm ok.
Turns out she was at her parents' for dinner, but when she saw my call, she knew what I needed, so excused herself to take the call.
I feel seen – that feels vulnerable.
I feel held – that feels grounding.
I feel rejuvenated – that feels relieving.
I hop off the phone, and head to bed with a good book, spent.
And I share this story now, because as I was in the middle of it, I noticed how challenging it was to reach out for the support I needed, I noticed how many people I had to connect with before I found someone available and willing to be there for me…
And I was reminded of the way that people are always saying to those struggling:
Ask for help
Ask for support
Ask for what you need.
I am well-resourced, well-versed, well-connected and well-schooled in trauma, patterns, holding space, owning my needs and asking for help… and yet it was STILL incredibly hard for me to reach out and receive the emotional support I needed.
What is it like for those people who are not well-resourced?
Or well-connected with people who are GREAT at holding space?
Or well-versed in the mechanisms of the psyche and how it interacts with the nervous system?
Or well-schooled in the ways in which trauma is stored in the system and is triggered for resolution through our daily interactions?
If it's so freaking hard for me, what is it like for those people? And how do we make it easier for everybody?
Because even when people are able to reach out through the walls of internal defences, and the fear and vulnerability… if they're met with indifference, or no response, or an unskilful response, or a lack of understanding, or projected ideas, or…
It just compounds the fear, compounds the trauma, compounds the ingrained belief about being alone, about no one being there for us, about it being safer to hide away.
And it's painful, so very painful, for people already deep in the darkness, to be met like this.
So next time you hear yourself about to ask someone "Why didn't you just reach out for help?"
Know this.
Reaching out for help when one is in the darkness can feel like the most challenging and difficult and terrifying thing in the world to do… and there's no guarantee of being met with love and care.
And when we're not met with love and care, with awareness and understanding – it compounds and multiplies the darkness.
Would you take the risk?
I've learned to surround myself with people who get it and can hold space. I've learned to notice when I need emotional support, compared to when I can process myself. And I've learned to reach out, repeatedly, until I connect with someone. It means I can easily digest intense triggers – like childhood trauma – in less than a couple of hours.
It doesn't even phase me when I'm in the darkness anymore.
No big deal.
Do what's needed.
And I'm back again, let's go.
Want to experience something similar – ease & competence with intense emotional states? There are some tips below or check out the Direct Realization Training, also below.
How to Resource Yourself so it's Easier to Ask for Emotional Support
Learn the signs that you need emotional support. How does your body feel when it happens? What kind of thoughts repeat in your head? What behaviours start to play out? What do you reach for?
Have a physical list of friends you can call who get you, and know how to hold space. Don't have those friends? You need to cultivate them. How? Beyond the scope of this list, but check out the video below for more.
Make a commitment to yourself that when you NEED emotional support, you WILL reach out for it and ask. Even if it's hard. Even if you get knocked back.
Grab opportunities to practice when the stakes aren't so high. Get in the habit of reaching for connection even if you're only in the grey.
Get support from a professional who can hold space for you while you practice the skill. Preferably a professional who can help you also digest and dissolve the conditioning (trauma) or relational patterns that make it feel terrifying.
---
Direct Realization Trainings with Kara-Leah
In-Person or Online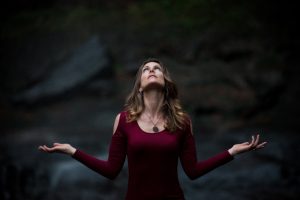 Are you ready to take your spiritual path beyond asana and off the mat? This is the yoga of the emotional /mental layers and energetic layers of the body. It's about devouring, digesting and dissolving conditioning (trauma) and accessing the lightness of being and joy.
Find out more below.