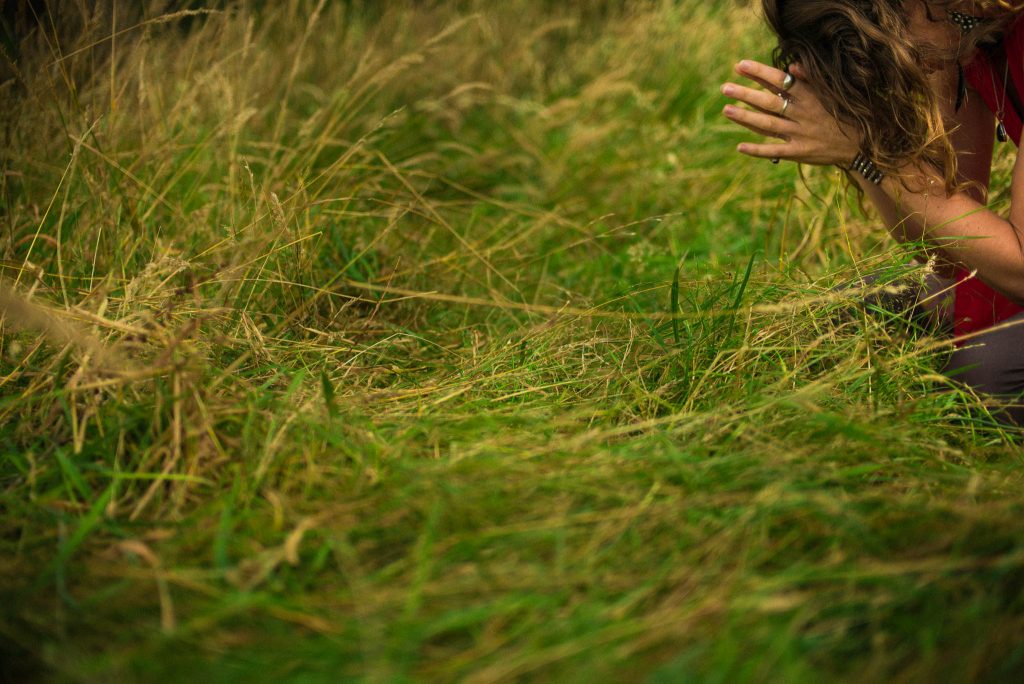 Let the words from the guru pierce your heart.
This is what I do.
Or rather, it's how I orientate to this email from the guru. From the teacher.
I read it again, taking time, letting each word, and the energy behind it, penetrate my depths.
Time slows down.
The rain sounds louder.
I stare out the window.
The colours brighten.
Stillness arises. Spaciousness. A whiff of grief. A thought.
'Am I really so wrong?'
The thought doesn't have much traction though, and it dissipates like fog in the bright morning sunlight.
The email is from a person I considered a teacher, a guru, telling me it is not so after all, and ended any thoughts/illusions/delusions of it being so.
They do not want to teach me.
They do not want me as student.
I wonder – can I still work with someone as a teacher, even when they reject me as a student?
Is it rejection though?
Not really.
Only the I-self perceives through that lens.
This teacher / guru is not rejecting me but rather asserting their boundary, and their choice.
Within the construct of teaching/studenting as they know it, how I show up does not compute. Does not fit.
This cycle began four weeks ago, on a new moon eclipse. I'd completed my first retreat with this teacher and it felt like I'd come home.
After decades of searching for a 'teacher', for a 'guru', in the sense of a person with a level of realisation able to offer transmission… I'd finally found someone.
Every time I went to ask a question, or interact, with this teacher over the four days of the retreat, I'd burst into tears, or strong sensation would arise in my body.
The overwhelming feeling was of coming home, recognition, grace, and love.
I emailed the teacher after the retreat, eager and open and hungry.
Their response indicated to me that I was grasping and greedy.
So began this cycle of emails, and heart piercings.
I signed up for the next retreat.
But on the full moon eclipse, I received an email informing me that – in short, among other things – I wasn't allowed to come to the retreat. I would receive a refund.
I let this email pierce as deeply as possible, and waterfalls of tears fell. I had to cancel all my meetings, sessions and webinars for two days as I let all the pain arising burn.
Rejection, shame, wrongness, bull in a china shop, can't do anything right, who I am is wrong… all the things.
Let it burn, let it burn, let it burn.
The desire to work with the teacher was still strong, and I was willing to do so under their boundaries.
No retreats, no classes, but I could listen to their podcast, read their book, attend Satsang and continue to correspond by email.
Today's email ended that.
It was done.
No more interacting with this teacher.
They made it clear – the love heart signs off even replaced with a formal respectfully.
Let it pierce, let it pierce, let it pierce.
The thing I most wanted, denied, because I didn't show up in the right way.
That's not true. That's the story.
Another teacher I'm working closely with, also with a level of self-realization, has supported me through this process.
This teacher has been there – seeing me, welcoming me, encouraging me, supporting me. He's pointed to aspects of the conditions arising with this other teacher that I hadn't discerned.
He too is traditionally trained and so I watch this dance with curiosity – here is one teacher, available and present with me. Another, turning away and blocking. Which one do I long for? The one with me, or the one not wanting me?
Of course, that is also not what is happening.
It is not that the teacher 'doesn't want me'.
This is projection.
And the experience of the teacher in this dance is not important, and can't be known. The 'other' is not where I place my focus.
It's on the immediate direct experience arising now.
That's where focus goes – sensory data, here and now.
When I do that, I feel broken-hearted.
The tears come.
Something is ending.
I am being shown something, given something, offered something.
And on the other side of it I feel a cleanness, a clarity, and an opening.
I also feel so much gratitude and love for this teacher, for this dance.
Our interactions have felt like someone poked a big ol' stick into a core wound of the psyche, daring me not to get caught up as the pus exploded everywhere.
I taste the salt of my tears as they run down my face.
I have a meeting in 15 minutes. I'd like to take the day off, wander in the forest, walk the beach, lie in the bath with mantra playing.
But I won't. There'll be time for that, after the meeting, after the webinar, and after the client session.
For now, write, and then show up.
Life always presents us with exactly what we need for our liberation.
I know this is true.
The finding and losing of a teacher, the feelings of wrongness and shame, of rejection and heartbreak – it is all the dance.
Let it burn.
And in the burning, I feel it.
I feel the snot running down my face, the tears drying on my cheeks, the heartache pulsing in my chest, and the butterflies in my belly and I bow my head to life.
Teacher is not going to show up like my fantasy dreams.
Teacher is not going to make me feel the way I think I want to feel.
Teacher is not going to indulge my grasping, my attachment, my longing.
Teacher is going to piece my masks, my facade, my armour, my shit.
Can I be disciple to that?
Can I be disciple?
BONUS VIDEO