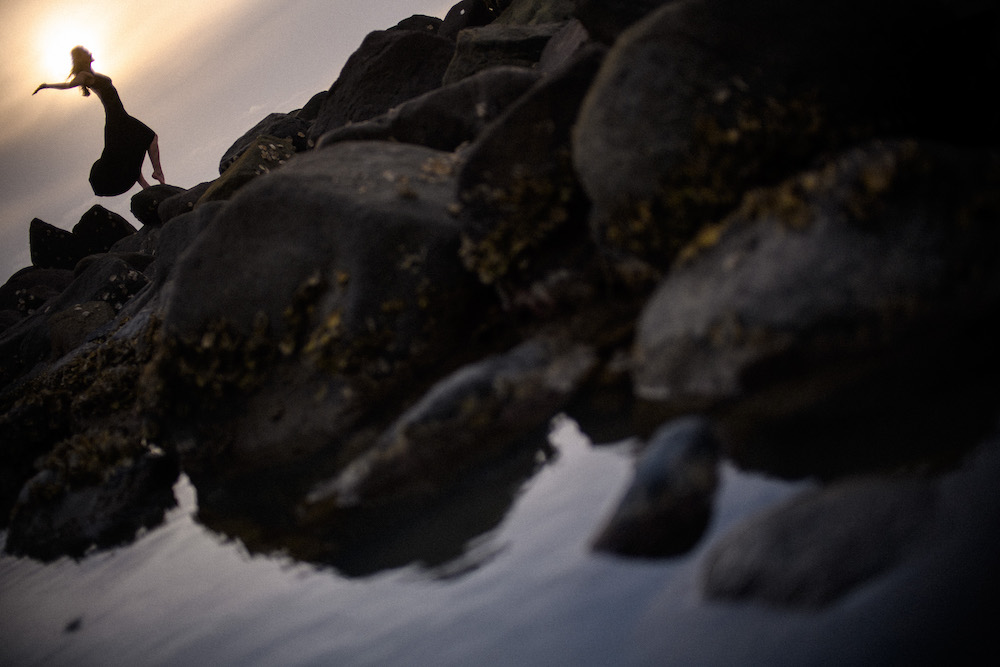 What do you desire most in life?
Are you orientating your life towards experiencing that desire?
Do you want to orientate your life towards experiencing that desire?
Do you know have to work skilfully with desire? Because that's what it's all about – using desire to take you all the way into the experience.
Classical Tantra says that all desire is ultimately a longing for fullness, or wholeness.
It's a longing to merge with consciousness. From a Tantrik perspective, desire becomes a potent force that can support the three goals of Tantra – Awakening, Liberation and Enjoyment of life. As Christopher Wallis says in Tantra Illuminated:
"…rāga (desire) is the limited form of the divine icchā-śakti or the Power of Will, the deep impulse to express the fullness of our being. … desire teaches us about those areas of our life in which we may need to expand and express ourselves more fully or authentically."

Page 137, Tantra Illuminated by Christopher Wallis
Learning how to skilfully work with desire allows access to the Power of Will, which means that things just begin to happen with ease. The Power of Will is one of the five powers that describe the fundamental nature of the Divine. The others are the power of consciousness, bliss, (will), knowing and action.
By learning how to repose in consciousness (awareness), we're more able to access the inherent joy of being (bliss) which allows access to icchā-śakti or the Power of Will. Then, through knowledge, will becomes action.
Access to these Five Powers of God means desire happens with ease and flow.
For example, I find that most of my business ideas and strategies pour through me whilst I'm in my daily Tantrik Yoga practice – particularly at the end when I'm just resting in awareness. I'm not 'thinking about work' – I'm sitting in the stillness and emptiness. From this spaciousness, insights arise, which I then use the required knowledge to action. There is total ease and flow in this process.
Most people are blocked from achieving their desire because they're paralyzed by their fears, doubts and limiting beliefs (vikalpas) or triggers (samskaras). This prevents them taking the action needed, even if there is a clear desire, and the required knowledge.
What's needed is to face the fear, move through the doubt, dissolve the limiting beliefs and digest the samskara.
Otherwise, the desire might be there, but nothing is happening. There's resistance, or avoidance, or even denial and dismissal of the desire. I don't really want that…
All of which is related to liberation – the dissolving of the conditioning that's saying it's too hard, I'm not worthy, I can't do it, I'm going to fail, I haven't got what it takes, I don't really want it that much… or whatever thought construct or story is preventing the person from owning and actioning their heart's desire.
So here's four simple steps that may just help you finally move toward your heart's desire.
1. Own it.
Get clear on what your Heart's Desire actually is. This alone can take time and energy. There can be all kinds of blockages around admitting what your deepest heart's desire is… all kinds of fears, doubts, limiting beliefs and triggers can come up during this stage of the process. But once you realise what you Heart's Desire is… be prepared to own it. Fuck yes, THIS is what I would like to experience in this life. If you can't yet do that… there's more work to be done at this stage.
2. Orientate to it.
Now that you've owned it, assess your life and what you need to do in order to make this desire a priority in terms of how you spend your time and energy. Again, this process can bring up all kinds of objections, attachments and aversions. I can't do that… I don't want to do that… Yet if you want to experience your Heart's Desire… you have to orientate your life to it. What are you willing to let go of in order to move toward your Heart's Desire?
When I orientate my life to writing a book, I need to reshape my life to create the internal spaciousness necessary plus make time to write. I moved to a small mountain town of 400 people to write my first book, and stepped back from my business. Living in that town was super cheap, which meant I didn't have to make as much money. And there was no where to go, and nothing to do. The mountains provided grounding and a sense of expansiveness. This created the conditions I need to write with ease.
3. Commit to it.
What this looks like will be different for each person, and for each Heart's Desire. Sometimes setting a deadline is useful. Sometimes it's about making yourself accountable to other people. Sometimes it's about the material changes necessary that you might have identified in step 2. Often it's about learning how to cultivate and channel as much energy as possible in the direct of your Heart's Desire. The more energy you can send toward your desire… the more likely it is that it will happen.
When I moved to Glenorchy to write Forty Days of Yoga, I committed to writing 2000 words a day no matter what. If fears, doubts, limiting beliefs or triggers came up… it didn't matter. I still wrote 200 (or more) words a day. The desire was to write a book. That meant writing words. That meant showing up to the page every day. That became my commitment. It was simple.
4. Show up to it.
Once you've owned it, orientated your life to it, and made a commitment, you have to keep showing up. You have to keep showing up because you will confront fears, doubts, limiting beliefs and triggers. You have to find ways to work with all of those things skilfully, no matter what, because that is the process. Keep showing up.
Writing the first draft of my book was easy – I was done in six weeks. Then came the hard part – I sent it out to three beta-readers, who sent back manuscripts marked up with 1000s (literally!) of tracked changes and suggestions. I had to separately go through each of those three manuscripts and accept or reject every single change, while considering and responding to every suggestion. It was painstaking work. But every night, after I put my son to bed, I'd jump on the computer for three hours and make those changes. I kept showing up, because that's what was needed to publish a book.
While these four steps to realising your heart's desire are really simple – Own it, Orientate to it, Commit to it, Show up to it – they are not easy.
At least, it's not easy at first. Because something I've noticed in the last decade or so that I've been working with desire, is that it's becoming easier and easier and easier to realise a desire.
All the work I've done in the past to face fears, dissolve limiting beliefs, and digest samskaras is cumulative. Once a limiting belief (I'm not good enough for example) is GONE, it's gone. It will never stop another desire in it's tracks again. Once you've become fearless in the face of fear, NO fear can stop you. Therefore all the hard work you put into the first few desires makes the following desires easier and easier.
Plus, you end up becoming more orientated to awareness, and more liberated from conditioning.
And that's the beauty of this work – it's a process that gives on multiple levels. Learn the process, and you can work it over and over and over again for all kinds of different desires.
Instead of your life's energy force focusing on survival, or pleasure and comfort, or fears and anxiety… you can learn to flow all your energy towards your desires. Imagine that!
Got a Heart's Desire you'd like support with actualising? The next round of Envision Execute Enjoy begins on September 7th.
Join Kara-Leah and a maximum of six people in this three month Incubator that will support you to achieve your heart's desire in business, creative pursuits or relationship.
Over a three month period, we will work with practices, tools and techniques that will support your process of:
clarifying your desire,
generating the energy to pursue it,
and taking the steps necessary to actualise it.
It's a combination of working at the level of Consciousness + Energy + Heart/Mind.
And best of all, you get to do this in community, with other people going through the same challenges and successes. You get to cheer each other on, be supported by each other, and learn from each other's experiences.
Find out more via the page below. There you can apply, or book a call to discuss the Incubator with Kara-Leah and determine if it's right for you.