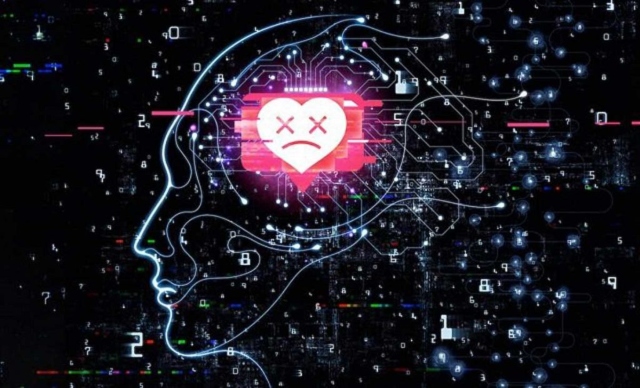 My son, partner and I watched The Social Dilemma last night.
My son is ten, and had just got his first phone that day, so it felt like the ideal time to make him aware of the reality of the online world. He wasn't that keen, but bribery with ice-cream was sufficient to get him on the couch with us.
And, while he made fun of some of what was being said, he was also super engaged all the way through.
So was I. It was compelling watching, right from the intro where it shows all the experts setting up for their interviews. Their nervousness is palatable. There's a sense that they are about to do something that hasn't been done before, and they know that the information and insight they hold is incendiary. (It's worth noting that most of them refuse to let their children anywhere near social media…)
The premise is simple.
If the product is free – Google, Facebook, LinkedIn, Instgram, Tik Tok etc – then YOU are the product.
And because YOU are the product, anything that the engineers can do to keep you scrolling, clicking, liking, sharing and commenting for longer… the better. Because the more of YOUR attention they have, the more of the product (your attention) they can sell to advertisers.
Which is where all the money comes from.
In essence, the attention economy is the biggest money-spinner the world has ever seen. And it's run by AI that is constantly tweaking and improving and getting better and better about hooking and maintaining your attention so they can mine even more of it.
You, my friend, are a slave to AI. (Um… the Matrix, anyone?)
As the NY Times succinctly says:
The manipulation of human behavior for profit is coded into these companies with Machiavellian precision.

NY Times
The documentary reveals how fake news travels six times faster than truth, and how the algorithms create echo chambers and deliberately (deliberately!) send people down conspiracy theory rabbit holes because those rabbit holes are so compelling. In short, they deliver maximum attention for advertisers. Even though they can have real world consequences that are not great for society.
Social media companies don't care about the consequences (yet), they just care about maximising profit (attention-share).
This reveals how people's perspective of reality is becoming distorted and polarised through the way social media operates. It's CREATING this… and it's making it more and more difficult for people to know what's true, further eroding trust in governments (even when that's not warranted.)
When one expert is asked where he sees it all going, he point blank says: 'Civil War'.
Yup, I see that too. When people can no longer listen to each other with openness and curiosity, and instead rigidly hold on to their view and defend their position as right… and that's fuelled by intense energy, emotion and fear… we're in trouble.
There's a segment revealing how social media is starting to have impact on real world events – how designers can tweak settings to influence people to take actions that change how they act in the world. Which suggests that social media platforms are garnering the ability to play God. And, what's even more disturbing, that ability to play God is in the hands of ever-smarter AI. As one woman reveals, once an algorithm is created, it 'takes on a life of it's own'.
This is the world of Terminator. Only the machines in charge are not militarised drones hunting us down, they run our social media.
Freaking out yet?
Don't.
It's good to take a clear, sobering look at what's actually unfolding online, because it means that you can then respond in a skilful manner.
Notice too if there's a part of you that wants to minimise, justify or rationalise what's happening. That's your mind, kicking in because you're attached in some way. Acknowledge that, and then keep reading.
For those people who are still completely focused on the external world, and driven by their senses, the nature of the online world is an addictive nightmare.
If you're reading this article though, that's probably not you. You're likely to have some self-reflective ability, to know that you have an inner world, and that that inner world impacts how you perceive reality.
You likely have a yoga or meditation practice, which is about learning to become aware of what one is paying attention to and then to master that attention.
The way I interact with reality is heavily influenced by Classical Tantra. One of it's teachings focuses on owning your own reactivity. What that means is that you may not be able to change the way social media operates, but you can change yourself.
You can take the time to understand how social media operates, you can pay attention to your relationship to it, you can determine your desired relationship to it, and you can implement the actions required to have that experience.
Now you're no longer a slave to AI, but a master of your own attention.
And what can be more valuable than that?
Christopher Wallis, a Tantrik academic and practitioner says that the greatest freedom human beings have is WHERE they direct their attention because our thoughts, feelings and behaviours are all products of our conditioning (that is, we have very little control over what we think, feel and do because of conditioning). And if that is true – if where we place our attention is our greatest freedom – then becoming enslaved and addicted to social media is squandering that freedom.
We are squandered our greatest wealth. Because where you place your attention defines your life. Thank of children, and how much they care the undivided, present attention of their parents. Or feel into what it's like when your partner places their full attention on you. Or when a friend deeply listens to you, and reflects back what they are hearing you say.
Your attention is one of the most valuable things you own. Do you want to be giving it, for free, to social media, ALL the time? How does that create value for you?
No?
Then what DO you want to do with your attention? Because until you get conscious and intentional about it, the ever-more-powerful AI running social media will grab your attention with out you being full aware of it.
Get clear. Know what you want. Take action.
This approach is what it means to live from power. It recognises that while you can't change what's "out there", you can increase your awareness and therefore your ability to change your relationship to what's "out there".
I made the decision to delete my personal FB account earlier this year, during the first Lockdown here in NZ, because I didn't like where my feed was going, and the way increasingly polarisation and sharing of conspiracy theories was grabbing at my attention. I was also aware of the depth of data-mining going on and didn't want to be a part of it anymore. So, delete. FB is meant to have deleted ALL my data from it's servers by now. I like to think they have.
I'm still on it professionally, and have created an avatar with NO friends in order to manage my professional page. Ideally, I would love to get off that too, but my business model currently needs that particular exposure.
I also still have Instagram for business reasons, however I install it onto my phone, do a post, and then delete it off my phone.
Why? Because if you give IG permission to access your camera and microphone the AI will listen in to every conversation you have in earshot of the phone and use it to serve you up ads.
Yes. This is true. This is what happens. When I accidentally left it on, and spoke about certain friends, the next day, my avatar on FB was recommended those friends. Those EXACT friends.
I'm also in the process of getting off WhatsApp (owned by Facebook). Messenger went when I deleted my personal FB account.
Now these actions are particular to me, and my circumstances and desires. How you decide to relate to social media will be unique to YOUR circumstances and desires. There is no one RIGHT way. It's all about being aware of what's going on, and making decisions that protect your data (if you care about that) and protect your attention.
There's always going to be people out there seeking to maximise profits by exploiting people. It's the nature of the game we live in. The trick is… be aware that's what's going on, and then play accordingly.
If this is so, then what?
Nothing is more powerful than living from that statement.
If this is so, then what?
Be a master. It's your life. It's YOUR attention.