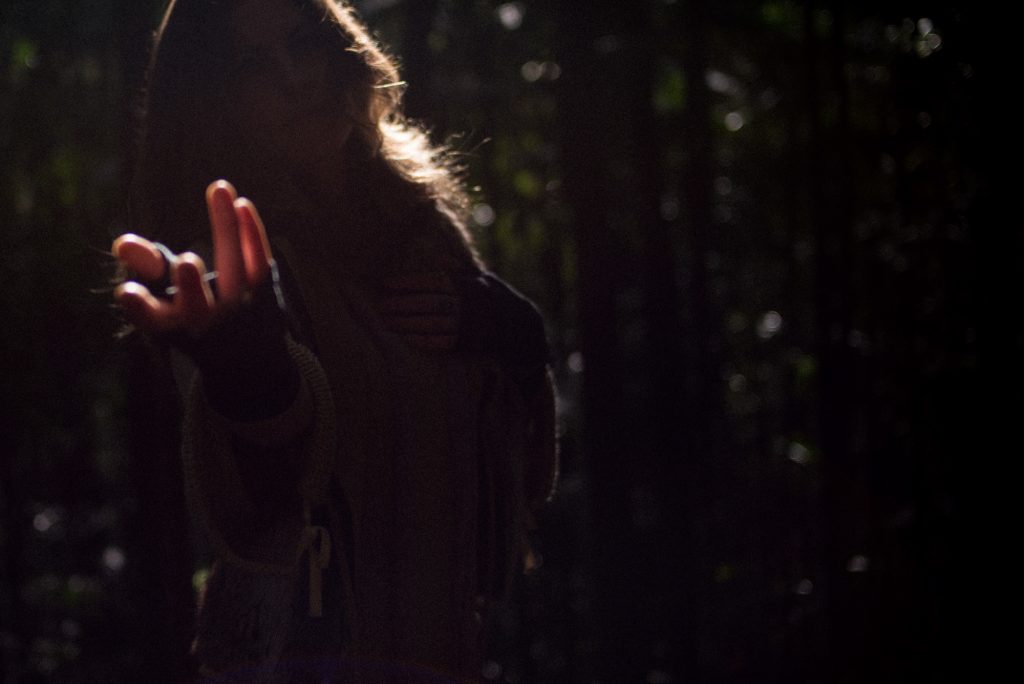 I got the thing. I found a teacher.
After fifteen years of looking.
Actually, two of them, at around the same time.
Which intrigued me. None for fifteen years, and now two?
How come?
On reflection, I can see that the following conditions helped:
I got clear on my path and lineage (Tantra, Non-Dual Shaivism)
I committed to finding a teacher in that path and lineage
I researched
I read
I listened
I watched
I did the work on clearing out the blocks inside me that were leading me to avoid and reject teachers. Like – fear of being seen.
That last point is the big one. It's common – not just when we're seeking a teacher, but when we're seeking any kind of experience.
On the conscious level, we WANT the thing. We yearn for the thing. We seek out the thing. We appear to be doing everything to GET the thing.
But on the unconscious level, we're afraid of the thing, we avoid the thing, we reject the thing.
And then we wonder why the thing doesn't show up – the partner, the job, the money, the teacher, the child, the whatever. We haven't got the thing.
If you've been wanting something for a long time and you've been taking concrete practical steps toward having it, but it's not showing up…
The question to ask is:
Am I afraid of having this thing?
Because if we're afraid of it, we're avoid it or reject it. Fear keeps us stuck in this way, and it keeps us separate from our longings.
I've seen this play out in students, over and over again.
They say "I want this".
I offer it to them, or point it out to them.
They reject or avoid it.
Huh, I think. You don't actually want it. You just think you do.
Thinking you want something, and genuinely desiring something are two different things.
One is an an intellectual, mind-orientated perspective. The other is an embodied, heart-felt perspective.
If you want to shift your experience into HAVING the thing – get embodied and heart-felt first. Let your wanting permeate your body and BECOME heart-felt desire.
That will lead you through the fears and to the thing.*
That's what happened for me this year.
When I committed to teaching Tantrik Yoga at studios… my obligation to my students ramped up my desire for a teacher. I could get along without one in my own practice and liberation process.
But if I'm teaching?
I need guidance and support so I can be as clear and true for my students as possible.
Teaching forced me to face my fears and stop 'thinking about' wanting a teacher and start genuinely opening to having a teacher.
That's the difference, right there.
Thinking about something.
Or opening to a felt sense of having something.
You can't open to a felt sense of an experience without FEELING whatever's blocking you.
Once you feel the block. You can attend to it.
Then you've liberated yourself from that conditioning.
Now you can have the thing. Or let go of the thing. (They go hand in hand)
Me, I went from no teachers to two teachers.
And it's likely no coincidence that right around the same time… I finally stepped into the kind of supportive, loving, caring, considerate, connected relationship I'd been desiring for nine years or more.
Both required getting over a fear of being seen.
Because that's the thing with fears.
When you finally face them.
Your entire life can change.
Hello teachers.
Hello amazing man.
* There's a nuance there. Committing whole-heartedly to desire for a thing usually means one of two outcomes. The thing happens. Or the thing is seen through for what it is – because sometimes, we really don't want the thing at all. We want what we think the thing is going to bring us – security, status, love, belonging, whatever. But you don't find that out until you whole-heartedly go for the thing and burn through the fears. That's the game.