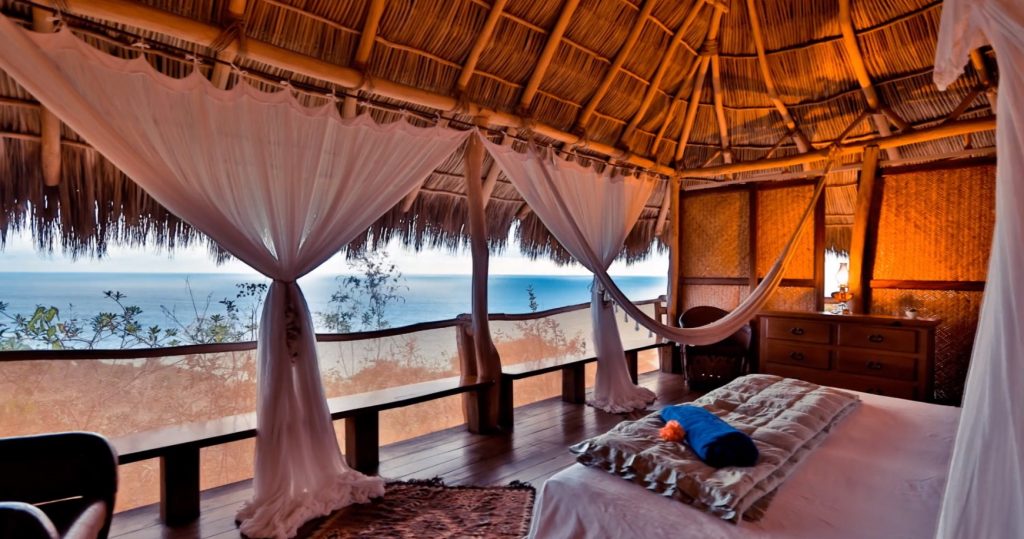 My first encounter with Haramara Retreat centre, nestled on a tiny peninsula of land beside the Pacific ocean tourist town of Sayulita in Mexico, was intensely challenging.
I was there to lead retreat with a skilled facilitator, who also happened to be my now-ex partner. In between leading a retreat in New Zealand in May, and this retreat in Mexico in July… we'd broken up. At my initiation.
The Mexico retreat was already booked, and I saw working together as a way to level up – a challenge to stay completely focused on what the participants needed, whilst attending separately to any personal angst that might arise.
That is exactly what unfolded. My ex-partner and I had two days together before retreat to clear our personal stuff, and get aligned.
We showed up at Haramara Retreat Centre clean, clear and ready to deliver an epic experience. Our cabana had two king-sized beds, each with its own mosquito nets, and after leading sessions all day, we would come back to our room and go into our own personal zone.
This combination of dropping into heart-felt presence to hold space for the Retreat participants, and then being on the land at Haramara Retreat Centre, initiated a powerful healing process in me.
Sajeela, the visionary behind Haramara, purposely ensured that everything was built by hand (no machinery!) on the land – which was virgin forest – so as to not disturb it more than necessary. She worked with the local indigenous people, the Huichol, to ensure that protocols and respect was paid where needed.
And I felt it.
I experienced major, spontaneous healings every night. I'd lead retreat all day from about 7am until 7pm… then head to my cabana to sleep, but be kept up until 2 or 3am each night processing deep emotional trauma and wounds.
It was intense and challenging, yet SO much got unwound on that trip, it was such a gift. That combination of energy-intensity, plus little sleep, and trauma release took me into experiences of bliss and oneness that I hadn't had in more than a decade – since 2004 when I experienced an awakening that went all the way into psychosis.
The difference this time was that I was grounded and present, and my nervous system was able to handle the high levels of bliss pouring through it.
After the first few nights of release, I went to bed curious about what would unfold next. What journey would I be led on tonight?
That Retreat, and those healings, also unlocked an ability to vision. For the first time, I began to "see" things – as if I was watching a movie. The first vision I had unfolded exactly as I'd seen it a couple of days later, whilst on retreat still. Another vision at the end of Retreat felt like clear guidance for what was collectively happening on the planet, and the role I was called to play in it.
I left Haramara with a deep sense of gratitude, and understanding for the power of ceremony, ritual, and the land.
The land can heal us, when we know how to open to and receive it's gifts, and when we're no longer afraid of doing into the darkness and feeling the truth of reality. This is especially true of land like that which Haramara Retreat sits on – land where ceremony and ritual has been conducted for hundreds of years, and where the building process respected the energies of the land.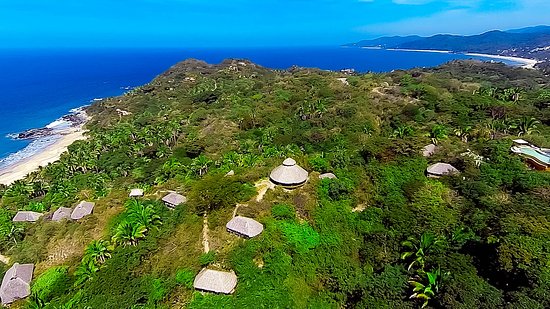 When Sajeela visioned Haramara Retreat Centre, she asked herself this question:
Could all the basic principles of the yogic understanding of life materialize into a place where all aspects of the transformation process, on all levels of our being, can take place in the simplicity, beauty, peace and depth of a natural, open, healing and safe space, where the breath of life can permeate every minute of our stay and our encounter with truth? Could the eightfold path of yoga be followed naturally in an environment which in itself seems to be suspended in a state of meditation?
Now, after spending two Retreats there, guiding 12 people each time through an embodied experience of Yoga as self-realization, I can answer that question for her.
Yes. Yes, yes, yes, yes, yes. I know that it was the energy of the land at Haramara that held me, and supported me to go deep into my nervous system and release very old and painful traumas. Sure, I knew the process, and I knew how to hold myself. But the places I went on that first Retreat… I've never experienced that elsewhere.
We are nature and it is us. Together, we heal.
If you'd like to join me for this next retreat – Awakened Heart Warrior Activation, message me. There's plenty of space still, and I would love to walk this path with you.