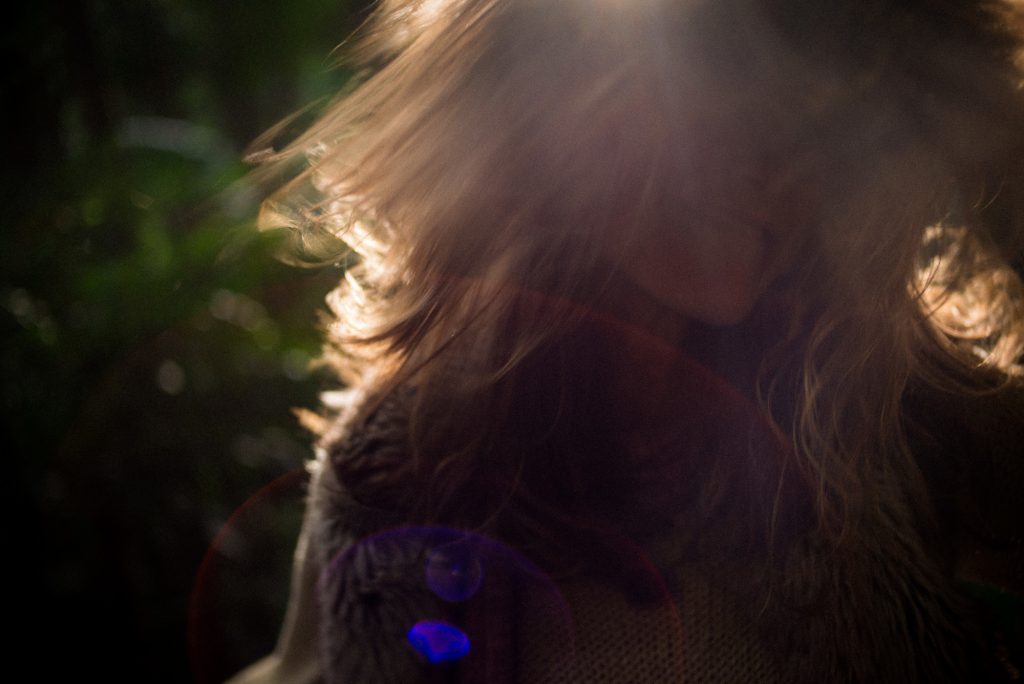 Recently, I immersed myself in more of Christopher Wallis' amazing book Tantra Illuminated. He was discussing Upāya, the three skilful means to liberation.
The first is Śāmbhava-upāya, which is the Divine Means. It is the most subtle way to interact with reality on the road to liberation and is engaged through the spirit and intuition. The second is Śākta-upāya, the Empowered Means, which focuses on dealing with the heart-mind and energy, and the power of knowing. The final one is Ānava-upāya which is the Embodied Means and is engaged through the body, and through the power of acting.
A practitioner will use any or all of these means to liberation, in a variety of combinations. A concrete example of the Embodied Means is asana practice – acting on the body.
When I read through the detailed description for these three means to liberation, I discovered that the tools I've been using in my 1:1 sessions with clients – tools that I've come to intuitively – are outlined in the Empowered Means.
There are actually already names and descriptions given to the things I just knew to do.
This felt profound.
A way of working that has been highly effective for clients is described in the Tantra literature.
It is a known technology for working with consciousness. It felt like this then legitimised my methodology – it's not MY methodology of course – it's already a thing. It's Tantric methodology.
One way in which I do this is through something I've called Statements of Intent (SOI). The client and I will craft a desired reality, using clear and precise language, that describes that desired reality in present tense language.
Like "I AM anchored in heart-felt presence".
Usually, I will say the SOI first, three times, with my whole being. This activates the SOI with the energy of truth. I KNOW it's true within my being, and so the client is listening/receiving with their whole body this transmission of truth within the SOI.
The next step is that the client will say the SOI three times while paying close attention to what it feels like in their body, and noticing what thoughts come up in their mind.
Now, this has nothing to do with belief… this is about truth. And so anything that is not in alignment with that statement will show up either when they say it, or later in the day, week or even month.
It's like applying a poultice that draws out the poison. Then the client does the work to attend to whatever is in the way of that SOI being true.
In the Tantric literature, this methodology works with vikalpa (thoughts constructs, stories, beliefs.)
Specifically, it's about identifying asuddha-vikalpa, or thought-constructs that are not aligned with reality. For example, someone may be carrying a belief that 'I am stupid'.
The antidote to that is suddha-vikalpa, thought constructs that are in alignment with reality. These are sometimes called purified vikalpas because they are "highly distilled, carefully constructed, lucid, and precise" and they have the effect of taking clients beyond the vikalpa itself into a felt-experience of true reality.
Suddha-vikalpas destroy and dissolve the asuddha-vikalpa, and then when their work is done… they also dissolve, leaving behind nothing but truth.
This is the dissolving of the false self on the path of awakening.
And when the suddha-vikalpa is activated before the client takes it on… it's even more powerful.
When I realized that there was a Tantric foundation for the work I've been doing with clients, it was profound.
I began teaching yoga – asana – back in 2006. But in the last three or four years, since starting my 1000 Day Tantra Practice, I've stopped using asana as a means of dialogue with students… and instead been working directly with heart-mind and energy.
I knew this was what I was doing. Yet I didn't know if I could call myself a "yoga teacher" when I wasn't working through the body anymore via asana.
Now I know I can. And it feels great.
Plus, as my experience of working in this way has deepened, further supported by this foundation in Tantric philosophy and understanding, I began to see how useful this would be to teach other people.
In particular, I could see how useful it would be for other yoga teachers, healers, mentors and coaches to learn how to work with the Empowered Means.
There's more to it than Statements of Intent – that's just one tool and method I've uncovered along this journey. There's many more tools. And, more important than the tools, is the relational field that's created between the practitioner and client.
That's the real juice. Knowing how to embody presence, how to embody different states liker unconditional love, truth or freedom, and knowing how to respond to what THIS particular client or student needs.
So often, we learn a cookie cutter approach to teaching which has nothing to do with SEEING and RESPONDING to the person who is right in front of us.
Using the Empowered Means is next level teaching, healing and mentoring. It's knowing, through skilful means, exactly what to say, do or be in order to unlock the next step on the student or client's pathway.
It's going beyond working with asana, pranayama and meditation and into working with the relational field and directly with heart-mind and energy.
After living and breathing this for a number of years, and working with hundreds of clients and students on retreat and in 1:1 Sessions, it just feels so damn good to know that there is a NAME for this, and that I am now ready to TEACH it.
If you work with students or clients as a yoga teacher, mentor, healer, coach or facilitator and are interested in taking your work to the next level through the Empowered Means, I run Direct Realization Trainings, both online and in-person. Or join me for a 1:1 session, I work with all kinds of people, from CEOs and executives, to stay-at-home parents, yoga students and teachers, people experiencing awakenings and people navigating experiences of mental illness.