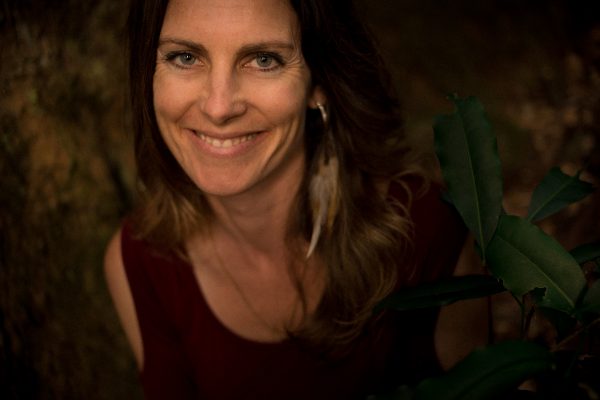 What do I do?
I hold space and facilitate clearing of old trauma, fears, beliefs and energy. And I also help people determine what their Next Step is… because we don't need to know everything. We just need to know what to do NEXT.
Two Ways ways to Work with Me:
In a 1:1 Clearing Session we will get clear on what fear, patterns, or old trauma you are ready to shift. This can take a couple of minutes, or half an hour as I listen to your experience and ask questions.
Then, you'll set an intention for the clearing process.
I'll then guide you down into your body and emotions, using a combination of energy work + inquiry to take you down to the root cause of your present suffering.
Once the suffering has been released out of the energetic and emotional body, I'll acknowledge the journey you've been on, and guide you back up again into this moment.
The process can take 10 minutes, or it might take 40 minutes. Everybody is different.
Allow a least an hour for a 1:1 Clarity Session – sometimes we can complete the work in 45 minutes, sometimes it takes 75 minutes. 
In a Quick Fire 20:20 Session, you'll get insight into the Next Step you need to take. You'll leave with a Task – it might be a particular practice, meditation, ritual, or action to take.
This session is best for people who have already worked with me, or been on Retreat. It's for people who need immediate clarity on an aspect of their life.
It's quick, it's hot, and it will take you where you need to go, all within 20 minutes.
"Kara-Leah's clarity, honesty and generosity allow me to open to the truth of my own light and shadow. Her intuitive and skilled direction makes it possible for me to discover and say good-bye to old samskaras that no longer serve."
Elisabeth Wernali
"Kara-Leah is a powerful and beautiful facilitator of sacred and safe space in which you can allow yourself to truly feel."
Karla Momich
"I had a mentoring session with Kara-Leah recently and walked away with some great inspiration for my yoga business and personal practice. I was so inspired personally I set myself a 40 day challenge, which has continued beyond the 40 days. Her suggestion for the direction I need to move with my business feels a perfect fit for me. The session was the motivation I needed….on many levels. I'm so pleased I connected you Kara-Leah."
Julie Stansfield
"To be with someone who is that present and aware is truly rare. We had the opportunity to be fully seen by her, held in pure unconditional love by her and held in a space that was safe for deep personal transformation. Kara Leah is 'being', pure being and when I was held in that space of being by her I felt seen, heard and deeply loved for who I am and where I am and that has affected me deeply."
Tanis Hoffman
Ready for Clarity? Book Now
1:1 Sessions
$148 per Clarity Session  • $58 per Quick Fire 20:20 Session
$478 Package Deal for 4 Clarity Sessions*
*Two month expiry from date of purchase
Ignite Your Career • A six-week business mentoring program with Kara-Leah
I've created TWO different versions of Ignite to suit everyone's needs. Details below!
Ignite Immersion • $NZ1995
Next intake March 11 – April 21, 2019

 Weekly Newsletters diving into each week's theme

 2 x 1:1 Clarity Sessions with me

 On-going support in the private Ignite Facebook Group (even AFTER the six weeks has ended.)

 Access to the Ignite Library with all kinds of business resources including PDFs, Videos and Audio.
+ 
 Weekly 90 minute Jam Session on Zoom going deeper into the material, and what's coming up (that's the gold right there!)
+ 
 A Weekend Retreat (all-inclusive!!!!) near Auckland April 12 – 14, 2019
+ 
 Limited to EIGHT people. Book a discovery call NOW!
Ignite Online • $NZ995
Sign up any time

 Weekly Newsletters diving into each week's theme

 3 x 1:1 Clarity Sessions with me

 On-going support in the private Ignite Facebook Group (even AFTER the six weeks has ended.)

 Access to the Ignite Library with all kinds of business resources including PDFs, Videos and Audio.
 PERFECT for people who don't live in New Zealand and can't make the Weekend retreat.

 Start anytime.

 Access recorded Jam Zoom Sessions from Ignite Immersion in the Library
.
Kara-Leah mentors seekers on their spiritual journeys, tailoring sessions to meet the needs of the student.
Drawing on two decades of experience in walking the path of self-realization, Kara-Leah uses a variety of tools with clients including deep listening, directed inquiry, intuition, wisdom, pranayama, visualisation and meditation.
She has a penetrating ability to discern the door that the student is currently stuck behind, and to give insight that offers the student the key to that door.
Of course, it is still up to the student to pick up the key and use it to open the door!
Kara-Leah's experiences of Kundalini Awakening began in 2000 after a session with a healer in Maui, Hawaii.
Over the last sixteen years she has worked deeply and intimately with this experience and now shares her understanding and perspective with other people.
In your 1:1 Session Kara-Leah will listen deeply to your experience, and offer suggestions on how you can further ground and integrate and support the process you are going through.
And, if it's necessary, she's lead you through a Healing Process to clear old traumas, fears and patterns. It's these blockages that can make the Kundalini Process feel like hell!
Kara-Leah has been practicing yoga for two decades, and teaching for a decade.
She supports and mentors other teachers through the process of teaching yoga.
Mentoring sessions generally cover aspects of teaching such as the need for a daily self-yoga practice, the psychological process of yoga, embodying the practice, working with students, sequencing and theming classes, finding your voice and stepping into your power.
They can also include being led on a Healing Process to release whatever fears, pattern and old traumas are real to be released.