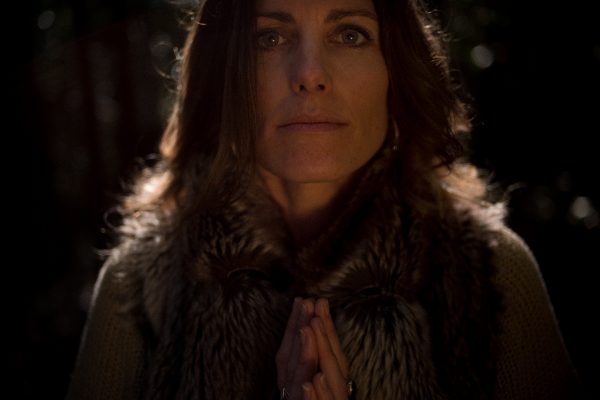 'To be with someone who is that present and aware is truly rare. I had the opportunity to be fully seen, held in pure unconditional love and held in a space that was safe for deep personal transformation. Kara Leah is 'being', pure being and I felt seen, heard and deeply loved for who I am and where I am and that has affected me deeply.' – Tanis Hoffman
Are You Ready to Heal & Transform?
Are you ready to Wake Up?
In the past seven years I've worked with hundreds of clients supporting them to fully heal and release childhood trauma and wounds, old patterns of behaviour and limiting beliefs.
On a practical level, this means healing anxiety, depression, ADHD, OCD, suicidal tendencies, people pleasing, low self-worth, old injury and surgery trauma and releasing old grief.
Whatever you're ready to let go of… and move beyond… I can help you do that.
And if you're ready to go beyond healing and into waking up, or self-realization… I can support you in that process too.
Sessions Available • Book Now
"Kara-Leah has a rare combination of depth and genuine care. Doing a session with her felt like a psychedelic experience. Using my body as a gateway, I went through my deepest and most persistent patterns, traumas, fears, and energies. It was a cathartic, healing, and empowering process. And as deep as I was taken into my own world and spiritual landscape, I truly felt like she was right by my side with such gentle care the entire time. I could really trust her in these depths, because I know she has done the work to go deeeeep into herself as well.. If you feel stuck in any way, I'd recommend working with Kara-Leah to move your blocks and energy on a deep, embodied, and fundamental level." ~ Mike Mantell
"Kara-Leah's clarity, honesty and generosity allow me to open to the truth of my own light and shadow. Her intuitive and skilled direction makes it possible for me to discover and say goodbye to old samskaras that no longer serve." ~ Elisabeth Wernali
"I had a mentoring session with Kara-Leah recently and walked away with some great inspiration for my yoga business and personal practice. I was so inspired personally I set myself a 40 day challenge, which has continued beyond the 40 days. Her suggestion for the direction I need to move with my business feels a perfect fit for me. The session was the motivation I needed….on many levels. I'm so pleased I connected with you Kara-Leah." ~ Julie Stansfield
"I was really impressed about how much we got through. Kara-Leah was sharp and intentional, taking notes as we spoke and before I knew it the session was over and an email arrived outlining my session. It included my desire, the parameters, the actions and accountability. I've basically got myself set up to easily and clearly action something which I have been wrestling with for a few months now. Change is happening as a direct result of this 20 minute session. Strongly recommend!" ~ Persephone
Kara-Leah mentors seekers on their spiritual journeys, tailoring sessions to meet the needs of the student.
Drawing on two decades of experience in walking the path of self-realization, Kara-Leah uses a variety of tools with clients including deep listening, directed inquiry, intuition, wisdom, pranayama, visualisation and meditation.
She has a penetrating ability to discern the door that the student is currently stuck behind, and to give insight that offers the student the key to that door.
Of course, it is still up to the student to pick up the key and use it to open the door!
Kara-Leah's experiences of Kundalini Awakening began in 2000 after a session with a healer in Maui, Hawaii.
Over the last sixteen years she has worked deeply and intimately with this experience and now shares her understanding and perspective with other people.
In your 1:1 Session Kara-Leah will listen deeply to your experience, and offer suggestions on how you can further ground and integrate and support the process you are going through.
And, if it's necessary, she's lead you through a Healing Process to clear old traumas, fears and patterns. It's these blockages that can make the Kundalini Process feel like hell!
Kara-Leah has been practicing yoga for two decades, and teaching for a decade.
She supports and mentors other teachers through the process of teaching yoga.
Mentoring sessions generally cover aspects of teaching such as the need for a daily self-yoga practice, the psychological process of yoga, embodying the practice, working with students, sequencing and theming classes, finding your voice and stepping into your power.
They can also include being led on a Healing Process to release whatever fears, pattern and old traumas are real to be released.