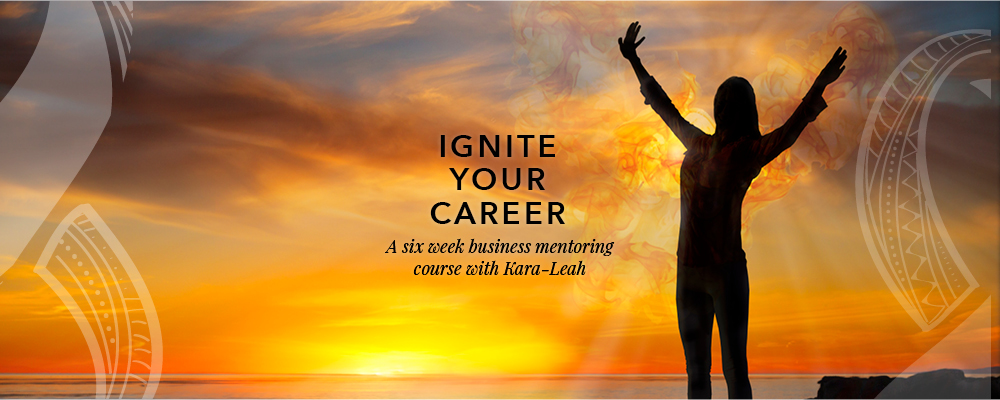 The Ultimate Combination of…

 
Practical Business Mentoring • Energetic Healing Work • 
Personal Development & Transformation
My vision…
…is of business owners standing in their power, radiating their gifts to the world and to people who are ready to light up and shine.
Business owners who know themselves, and know how to communicate their worth to people in an exciting and attractive way.
Business owners who know their offerings have the power to shape society and remake our world.
That's YOU right? That's why you're here.
You have a business vision… something you're passionate about… something that lights you up… something you want to birth into the world…
But you're not sure. And you'd like some support to hold you as you navigate the doubts and fears that may be coming up.
Can I do this? Will this work? Will people show up? Have I got what it takes?
Or maybe you don't know how to get from where you are, to where you need to be.
Where do I place my first step? Which path do I take?
That's where this program comes in – it's a pathway designed to make the journey from Vision to Reality feel possible, simple and clear.
It's designed to help you make conscious whatever might be holding you back so you can do whatever is required to move through, or around, or over those blocks.
That's right – YOU hold the power.
The way that you show up and do the work will define how much you get out of this process.
My role is to create the container and the pathway, and to provide loving, clear support along the way.
Your job is to DO the DO, and show up in full transparency about what you're experiencing.
Even if you're ashamed. Even if you feel guilty. Even if you feel fear. Even if you're pissed off!
Actually, ESPECIALLY if you're feelings any of those feels. It's those feelings which get in the way of birthing Visions, and in this program, we're here to clear all that shit out.
That's why you have 1:1 Healing, Clarity & Transformation Sessions with me – so you can share what the program is bringing up for you, and we can do the clearing work around it, or create strategies to move around it.
Magic + Strategy + Tools = Business Success.
The Magic is all about working on the subtle realms – with what's happening for you energetically and emotionally. I feel and see and know this stuff, which means that if you've got an energetic block preventing you from moving forward – together we can find it, and release it.
That's the magic. It's real, and it's powerful.
But it's nothing without the strategy.
The strategy is when we get down and dirty and lay out what's needed to move from A to B.
It's all about getting real about what's real.
This is the lay of the land. This is where I want to be. This is what I need to do to get there.
Strategy calls on the tools needed to take those actions, whether it's a financial spreadsheet or a Visioning session. It's practical, grounded and action-orientated.
Because it's one thing to release the unconscious fears and limiting beliefs… and it's another thing to actually DO the DO.
Success needs both.
You need both!

Are you ready to bring your VISION into REALITY?
Ignite Your Career • The Program Structure
 Weekly Newsletters diving into each week's theme, including Actions to complete and share with the FB Group.
 3 x 1:1 Clarity Sessions with Kara-Leah
 On-going support in the private Ignite Facebook Group (even AFTER the six weeks has ended.)
 2 x Path of Awakening Jam Sessions within four months of starting the program
 Access to the Ignite Library with all kinds of business resources including PDFs, Videos and Audio.
 The Ignite Process 
This program has been eight + years in the making, and distills down the psychological journey I have travelled every time I've birthed a new Vision into Reality.
This is the process I've used to write and publish three books, lead 17 national and international retreats, publish New Zealand's #1 yoga website and make this program happen.
Only you get to do it with MY support, and the support of the growing Ignite Community.
Here's how the program rolls out.
 FAQs 
Help! I'm having issues booking a Discovery Call
What if I fall behind or miss a call?
When you sign up for the course, I outline exactly how much time you can expect to spend on the Program, and how to schedule it into your week. It's your responsibility to stay on top of what you have to do. It's usually around 4 – 5 hours each week.
Plus, if you are falling behind, we can use one of our 1:1 Sessions to look at what might be going on. Maybe it's a practical scheduling matter we can adjust with a smart strategy. Maybe it's unconscious procrastination which we can address in an energetic and emotional clearing session.
You can reschedule any of your 1:1 Sessions up to 24 hours before a session, and you have eight weeks to use all three sessions.
Who is Kara-Leah?
Kara-Leah is an internationally-renowned teacher, writer and retreat leader. Millions of people have been impacted by the articles, books and videos she has published over the last ten years.
Her passion is liberation in this lifetime through an everyday path of dissolving layers of the conditioned mind into deeper and deeper presence.
Her work, through her teaching, writing and retreats, focuses on using the process of inquiry to reveal conditioned mind and so helps people to drop down into beingness and presence.
What happens when I buy the Online Program?
After you've paid via Pay Pal or bank transfer, I'll put your email address into Mailchimp. This kickstarts the program for you, and you'll get your first Welcome email straight away.
That email will answer all your questions about the program, including how to book your 1:1 sessions with me.
Two days later, you get Week 1 • Vision in your inbox and the program rolls out every week from there.
If you have any issues, please email my assistant Lucinda.

 Testimonials from other Igniters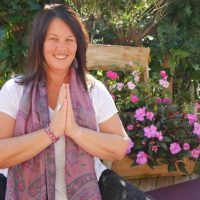 "I am LOVING the course – it is a brilliant balance of structure, guidance and framework along with fluidity and flow. I'm also loving how this process is highlighting fears and blocks – being aware of them is the first step to moving through them – this has really highlighted what they are for me and gives a practical action plan to navigate them.
The 1:1 session was invaluable. KL's clarity, excitement and encouragement on my 'vision' was, I felt, genuine and powerful. Her deep work moving through blocks and fears to the core 'feeling' was again… powerful – better than any talk therapy I've had with another person or what goes on in my own head!
This course is really good value for money – actually too cheap!! Especially as it includes a weekend retreat. " ~ Jennie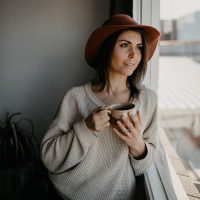 "The 1:1 session was so so so valuable! Kara-Leah makes me feel comfortable, like i'm not being judged, but speaks like a friend, light-hearted and fun. She shares with me her experiences that are relative to my journey.
Following the 1:1 session I was able to feel prepared going into a situation which was facing my fears head on! I felt present, calm a sense of ease and trust. I was able to express myself eloquently with confidence and hold integrity.
I'm so grateful to Kara-leah, and to everyone on the programme. I'm learning new things about myself everyday and becoming more sure of who I am and why I am here." ~ Tara
" I have loved every minute of this course. I have laughed and cried, felt very challenged and surprised and can't wait to see what Kara-Leah has in store for us next. I don't know where this course will take me in my career, but I have learned a lot about myself so far and it actually has made me happier and appreciate my current business and situation so much more!" ~ Anja
  Is it YOUR time to Shine?